If you're tired of scrambling through clutter looking for your car keys each morning or tripping over things when you get up in the night, it may be time to reorganize your home. And what better time to declutter and refresh your home than with the new year? Along with getting healthy, losing weight or saving more, organizing and decluttering your home may be on your list of your New Year's resolutions. The process of a home remodel can be the perfect opportunity to realize this goal. A remodel can change small details of your home to help closet organization for more storage space, or fulfill bigger goals of redesigning space for better room layout and flow. Here we look at how a remodel can help reorganize your home, creating a more beautiful and comfortable space.
Reshape Room Layouts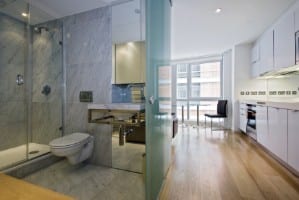 Remodeling should be about making your home more comfortable, beautiful and clean. A remodel can also make storage spaces more accessible to ensure your home is cleaner and more organized. Perhaps you need more space to run around for small children or you're looking to implement some aging-in-place? A remodeling contractor can design and build your space around the way you use your home. This allows you to be better organized and move more easily and effectively in your home.
Plan Closet Organization
Knowing how to plan closet organization can change the way you organize and declutter. A remodeler can help you design and build a new closet that perfectly fits the items that you need to store so that everything has its place. This individualized approach is key to keeping an organized and clean home. Planning your closet space not only gets you organized but teaches you to stay organized. This isn't just a one-size-fits-all solution, but a unique approach that's specific to your needs and requirements.
Integrate Storage Space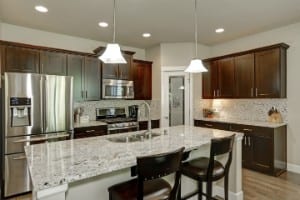 For a cleaner and more organized home, integrated storage space is a must-have. This stage is all about being creative with your storage space, especially if you have a small space or a lot to store. Storage spaces can be hidden around the home. Common places for integrated storage are in kitchens, bathrooms, hallways, or even under staircases! A contractor can help you plan to integrate storage in cabinets, in drawers, under benches, overhead, under seating, under tables, under the floor, and in the attic. Utilizing the potential storage space you have allows you to declutter while keeping the important items close at hand.
Make Your Home Fit Your Life
The design build process for remodeling is all about making your home fit your life. Remodeling can allow you to redesign the flow and style of your rooms to fit your mobility or family needs or find extra storage space so everything has its place. When your home design matches your needs, keeping tidy, clean and organized is simple.
Research For Inspiration
To help gain some inspiration, do a bit of research. A little goes a long way once you find the right style, feel, or aesthetic that is right for you. A great place for you to start is over at the Consumer Affairs website where they host dozens of buyers guides. There you will find many great companies whose websites you can visit for some awesome ideas and inspiration. If it's a kitchen, bathroom, or even whole home remodeling inspiration you're looking for, visit our projects gallery.