Project Inspiration
SLEEK AND UNIQUE DESIGN CONCEPTS
Home is where you find respite from the clamor of the day. It's a place with your favorite things, that is filled with your favorite people, and the place where you grow, live, and love. If you are looking for some ideas or inspiration on what you would like to do on your next project, you have come to the right place! Feel free to look around and contact us with any questions. We are here to help!
Take advantage of our free whole house remodeling guide!
Showcase
Award-winning designs, for you.
Are you ready to love your home?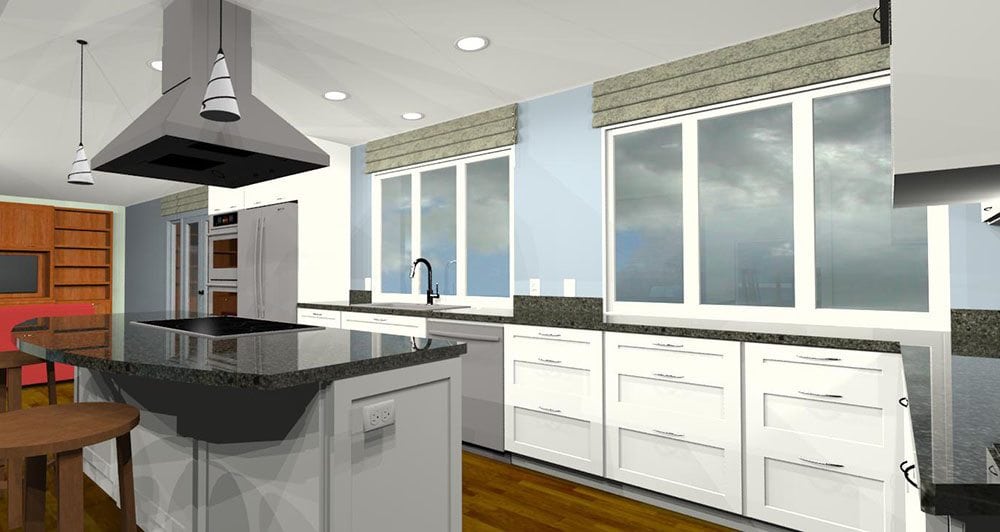 3D Design
Traditionally, most architects and remodeling companies work with two dimensional designs. Although this may be easy for a builder and an architect to decipher, it is not very client friendly. 3D design allows a designer to clearly show a client what their project will look like in it's finished state. It also allows the client to see the room with the different materials and elements that they have chosen. The 3D design can also be rotated, so the client can see the room from different views and perspectives.
Our 3D Designs have been very effective in helping clients save time and money by showing them exactly what they are getting before the end of a project. It gives us the ability to analyze and measure each component individually. We can also test the stress factors and tolerances of a project before we build. This allows us to help budget the projects very accurately, and also helps the clients make decisions before the start of the projects.
The overall outcome was beautiful, it was what we expected if not more.

We appreciate your high quality customer service and attention to detail. Thank you!

Your company has defied all propaganda about the horrors of renovations. We are beyond grateful.

We hired Gordon Reese Design Build for our Kitchen remodel after a lengthy interview process with a number of construction companies.  We were impressed with Gordon and his team, their understanding of what we wanted to do as well as clearly outlining the scope of the work based on our budget.

The communication software Gordon uses was fantastic in dealing with scheduling, pricing, and communication. I could get a question answered in a very timely manner and Gordon could keep me updated instantly.

The crew was very professional, hardworking, took pride in their workmanship and was great to work with. Overall, we stayed on budget, on schedule and got exactly what we had envisioned.

Our guest bathroom, kitchen, laundry room and hallway turned out amazing, just as we had hoped.

Over the course of the project I met often with our project manager and our lead remodeling professional to check on status, issues and solutions as we progressed with the remodel.

Jeff has a great understanding of quality in design through craftsmanship. And through the design process he has respect for the client's home, and keeps their needs in mind. You couldn't be in better hands!

It's been over a year and we still think every day about the remarkable transformation brought by the kitchen remodel you designed and carried out for us which opened up several small, dark rooms to bring a bright, spacious, elegant feel to our now modern, practical, hard working kitchen and also remained wonderfully true to the style of our 1920's home.