Using Natural Influences in Your Home This Spring
Spring is in the air! Nature has long been an influence of design, but just like the weather in Springtime, natural influences in the home can he hard to grasp. Capturing the essence of nature in your home can add character, intrigue, and style. Choosing natural materials indoors help to keep our connection to the outdoors. Here are some ways you can surround your home with more peaceful, natural elements.
Choosing Natural Influences Based on Your Personality
Your home is a reflection of your personality. Using décor that was living such as leather, wood, plants and cotton to name a few, can help display your personality throughout your home. Design each of your rooms around what makes you feel rejuvenated.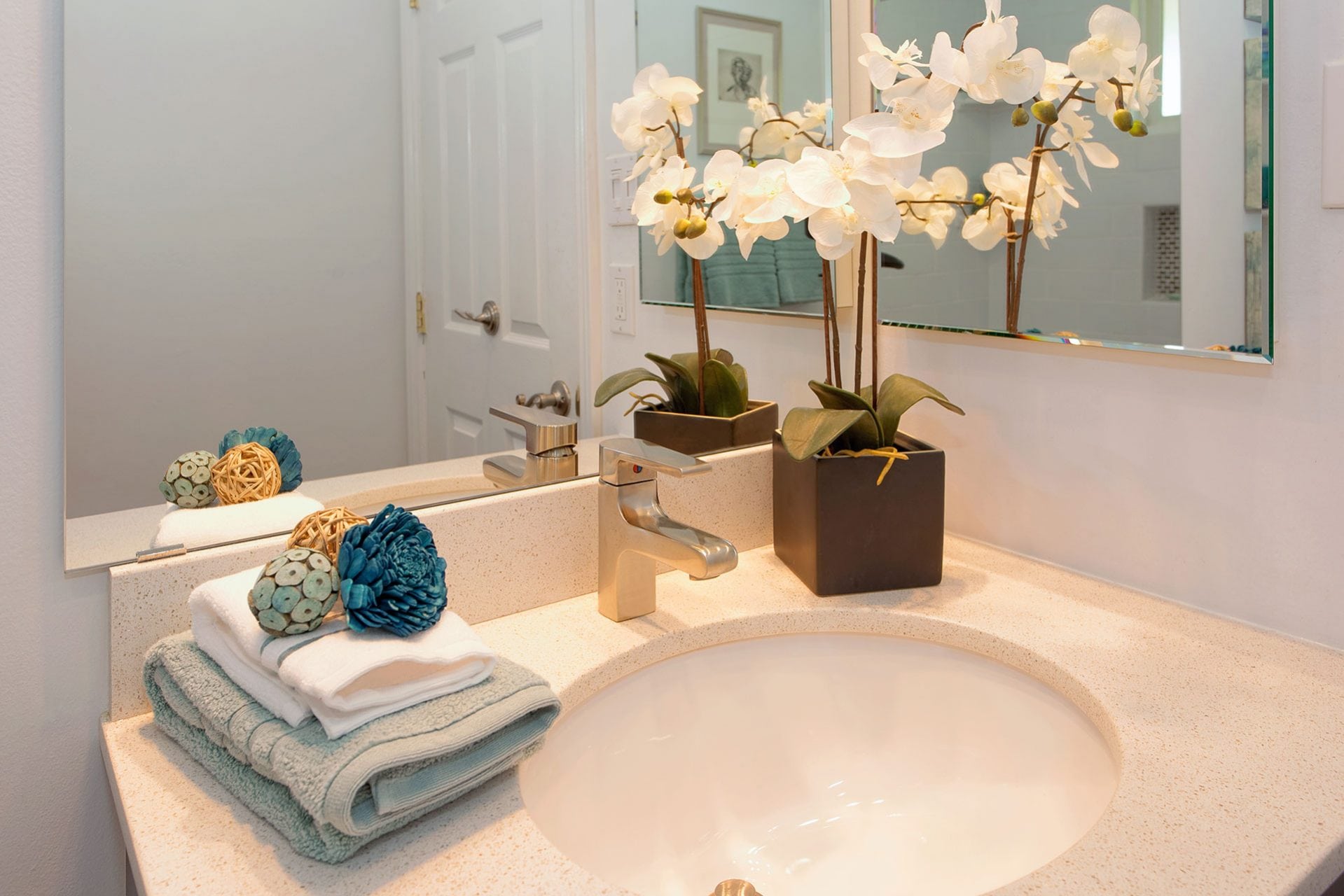 Use Flowers and Plants to Add Color and Style
Flowers are among the first images that come to mind whenever Spring is mentioned. Floral elements can be used throughout your home in many ways. If you prefer to be bold, paint the walls of your home in the color of your favorite flower. If you favor a subtle touch, you can place flower arrangements on your tables and counters. And, they don't have to be artificial getting covered with a thin layer of dust. Plants may not have the same color variation as flowers, but can hold their own when it comes to variety and versatility. Plants of all shapes and sizes can be used indoors or outdoors to add a cheerful style and substance to any space.
Wood is as Stylish as it is Reliable
Wooden themes are very popular in modern design and are common in the trend of using natural influence in the home. Wood is a reliable, and steady presence in any home fixture, but the versatility of wood is what has made it so sought after in modern design. Depending on how wood is crafted or finished, it can appear smooth and shiny, or raw and untamed. No matter your preference, using or adding wood can complement any themes currently in your home, and add refined or rugged natural elements into your home.
Using Natural Sunlight to Brighten Your Living Space
Sunlight is the most essential part of nature., every living being needs sunlight to prosper. Our homes and spaces, just like nature, need sunlight to be and look their best. The use of natural sunlight has a very positive effect on the mental and physical well-being of the people living in a home. Natural sunlight is not only very effective at highlighting the design elements of your home, it is also very easy to maximize natural sunlight in a home for a lesser cost than electricity. little or no cost. Natural sunlight can be best used in the home through use of carefully placed and well-crafted windows, skylights or doors, or it can be borrowed by energy-efficient solar tubes.
Adding or enhancing Natural Elements in your home is a simple concept that can bring great results. The elements of nature you choose to use in your home should be as bold or as subtle as you prefer, and always be a representation of your personality in your home.