When it's time to bring your remodel dream to life, the most important step is choosing a contractor. However, as we saw in the previous blog this month, sometimes things go wrong. What if your contractor leaves you high and dry with a half-finished bathroom remodel or kitchen renovation in ruins? Here we look at 5 important tips for choosing quality remodel contractors, and what to do if something goes wrong.
Do Your Research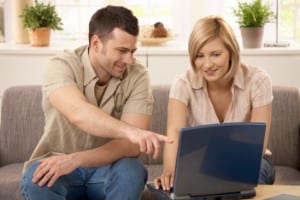 It's best to get to know as much as you can about a contractor before you start to work with them. Always get a recommendation for a contractor and check references as well. You will be working with your contractor for a long period of time, so it's important to find the right professional. Online reviews can be helpful, but also talk to previous clients of the contractor if possible. It's important to have an excellent understanding of the contractor's performance in a number of areas such as communication, timeliness, and responsiveness as well as the quality of construction.
Never Pay A Contractor Off Early
Never pay a contractor until the work has been completed to your satisfaction. An experienced and professional contractor will carefully manage payments and expenditures to stay on budget. If progress payments are required, a quality remodel contractor will detail these on the initial contract. They will only send you progress invoices as stages of the project are fully completed.
If a Contractor Walks Out On You…
If a contractor skips out on you without notice before the contract is finished, there are actions you can take. Notify the Contractors State License Board (CLSB) that your contractor has left and that the project is unfinished. The CLSB has processes in place to support consumers when contractors leave and can assist you in finding a solution.
Understand What Permits You Need
It's not enough to just leave this to the contractor. Understand what permits your project needs to adhere to code and get them. If you don't, the city may catch up with you during the sale of your property! If this happens you may have to pay penalties for not getting the permits needed. They can also have you redo the work to get it up to code, which can end up costing you more than it would have to do it right the first time.
Check Workers Compensation Coverage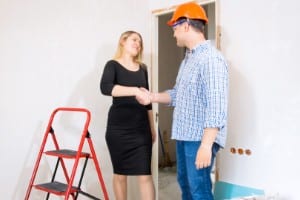 If there is more than one worker or contractor working on your home, then you need to ensure that all workers are adequately covered by workers' compensation insurance. Workers' compensation laws protect people who are injured on the job. It is designed to make sure that employees who are injured or disabled on the job are provided with fixed monetary awards. This removes the need for litigation which can be costly and time-consuming. Always ask contractors if they are paying payroll taxes on the employees they have at your home. If they are not, and a worker becomes injured on your property, that employee can sue you as well as the employer for workers' compensation claims.
You can check the CSLB site to make sure a contractor is licensed and has worker's compensation insurance. If it says they don't need worker's compensation insurance, the contractor should be working as a solo contractor.
Researching your contractor, asking the right questions and being prepared means you can avoid some of the common issues and problems that can arise when working with a contractor and enjoy a smoother and easier remodel.