WE CREATE YOUR DREAM SPACE
Gordon Reese Design Build is an award-winning, family-owned home remodeling company that understands the importance of your home. We create your dream space by understanding your unique needs first, then designing your space with an inclusive philosophy that makes it work for all people, regardless of age, ability or size.
We are a forward-thinking company, open to constantly refining our processes and procedures to meet the times. We have put together our procedures based on past experience, so we ask that you learn why and how we do things before recommending updates.
We care deeply about our employees. We focus on wellness and health, practice paleo principles, and introduce new and innovative wellness topics at our monthly meetings.
We have stand-up desk set-ups so that we can move throughout the day; it's not uncommon to see someone doing push-ups or squats in between meetings or tasks. Or to hear a conversation about health.
We hold meetings outside whenever we can. We use computer programs like f.lux to mimic sunrise to sunset light, and minimize eye strain. We work on ergonomic set-ups.
It's not uncommon to see pamphlets and magazines about health around the office. We shop at Whole Foods for our supplies because they are the cleanest products we can find. And we care about how we feel each day.
We have 2 small dogs which are in the office most days. We are open to you bringing a pet if the situation appears compatible and we have agreements ahead of time.
We specialize in additions, kitchens, bathrooms, whole house, ADU's, and outdoor projects in Walnut Creek, Danville, Orinda, Alamo, Lafayette, San Ramon, Concord, Clayton, Pleasant Hill, and Martinez.
We work with busy homeowners in the Walnut Creek and surrounding areas who want to improve their current homes level of comfort and functionality. Even though they may be new to remodeling or even a veteran of many remodeling projects they do not want to be a victim of the contractor nightmare stories we have all heard about.
Costs spiraling out of control
Living in a construction zone for over twice as long as expected
Costly legal battles
Design decisions they now regret
Many of our clients initially considered moving, but found that the homes they liked would not only require some degree of remodeling but also take them away from their preferred neighborhood and the friendships they'd cultivated.
Many people tend to get a tight feeling in their stomach when they consider all of the decisions that need to be made for their remodel like tile, colors, counters, plumbing, electrical–the list goes on!
Our clients tell us that our excellent communication and superior customer service made the creation of their dream space a positive and memorable experience.
Contact us to arrange your phone consultation or join one of our monthly remodeling seminars to learn more about how you can get started creating your dream space
We know what's best
We offer many different services which will help with your home remodeling needs. We are fully licensed and insured to take on any project – from small-scale to large-scale – and our professional contractors will guide you throughout the process.

Best Home Remodeling Services Offered
No job is too small! From just installing a new faucet to designing a whole kitchen, we have the skills to make your house your home. Contact us today for a home remodeling estimate!
Fall in Love With Your Home
VISION
To design and remodel homes by creating dream spaces that work for all families, regardless of their age, size, or ability.
MISSION
We guide busy and successful homeowners in and around Walnut Creek through the design and construction of their dream spaces, providing them with price certainty, a stress-free experience, the highest level of professionalism, and environmentally sustainable methods and products.
ARE YOU READY TO LOVE YOUR HOME?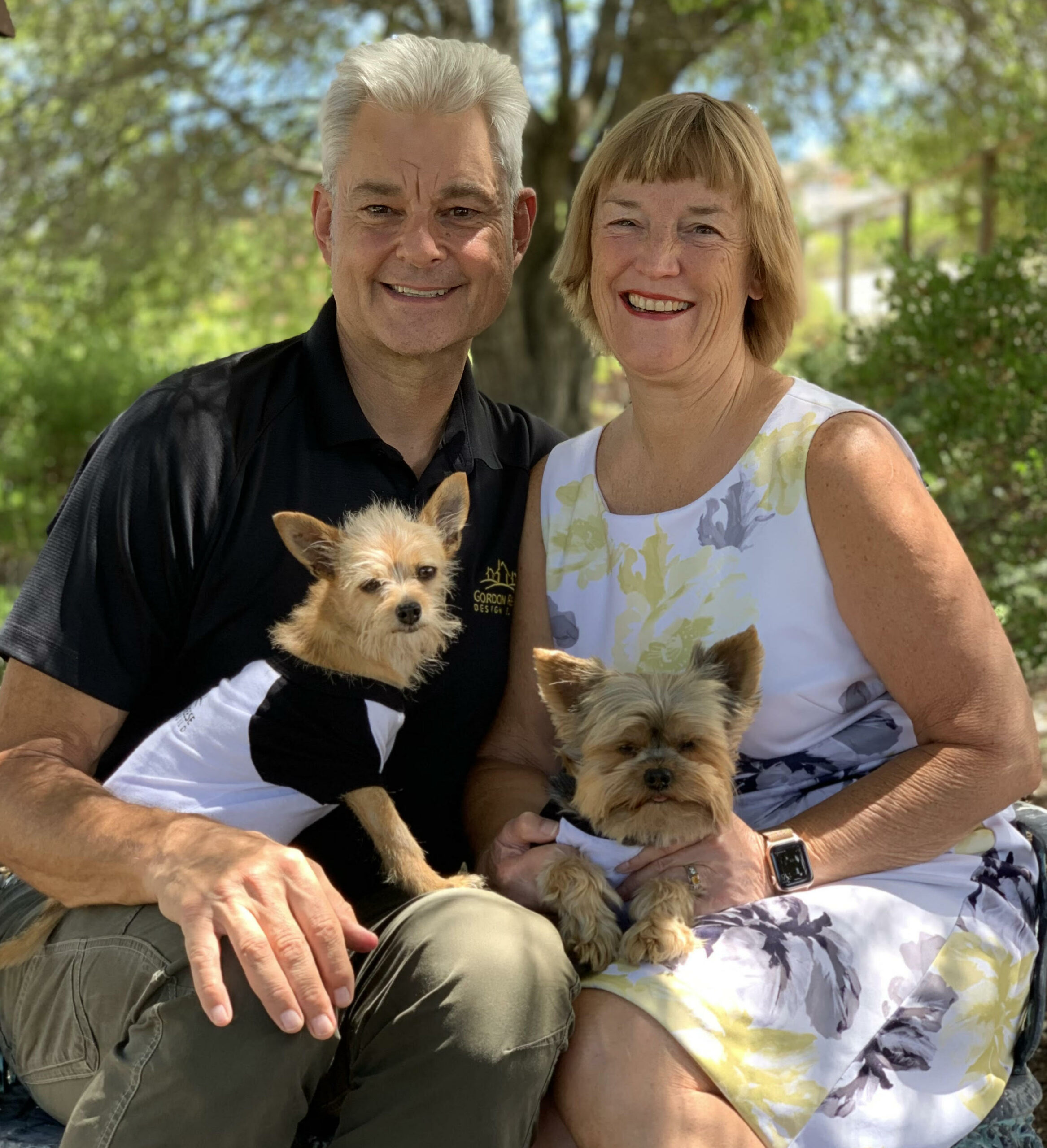 GORDON B. REESE III, CKBR, UDCP | MICHELLE REESE, MBA
PRESIDENT & FOUNDER | CFO & CO-OWNER
YOU DESERVE TO LOVE YOUR HOME START HERE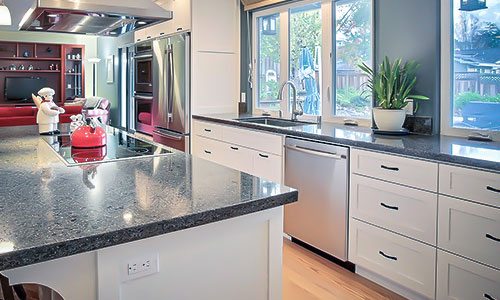 Collaborative approach within an agreed investment range which avoids wasted time and money designing a project you love only to find out that it is too expensive to build.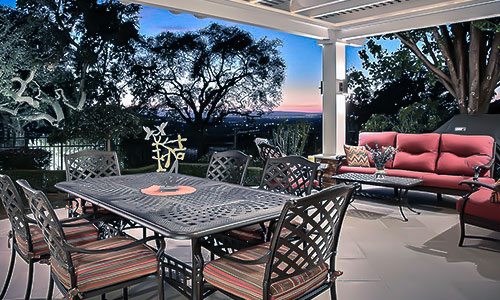 Two year warranty with check in calls at 6 and 11 months to ensure issues or concerns are
addressed.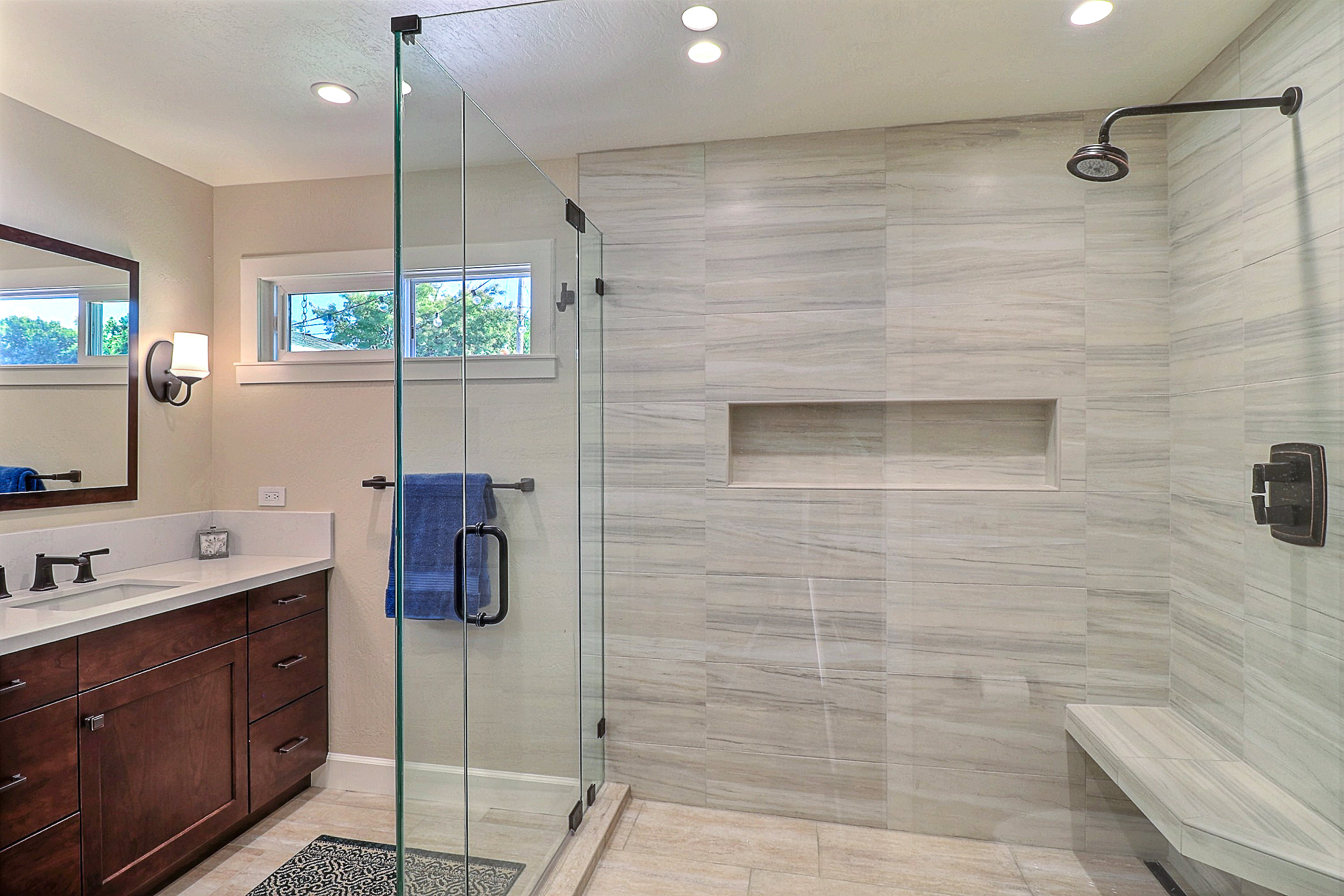 AWARD WINNING & EXPERIENCED
Established in 1984 and servicing over 1,000 clients, we continue to improve our systems, procedures and personnel yielding an unparalleled remodeling experience. We have won many regional and national design and remodeling awards, establishing Gordon Reese Design Build as a remodeling industry leader.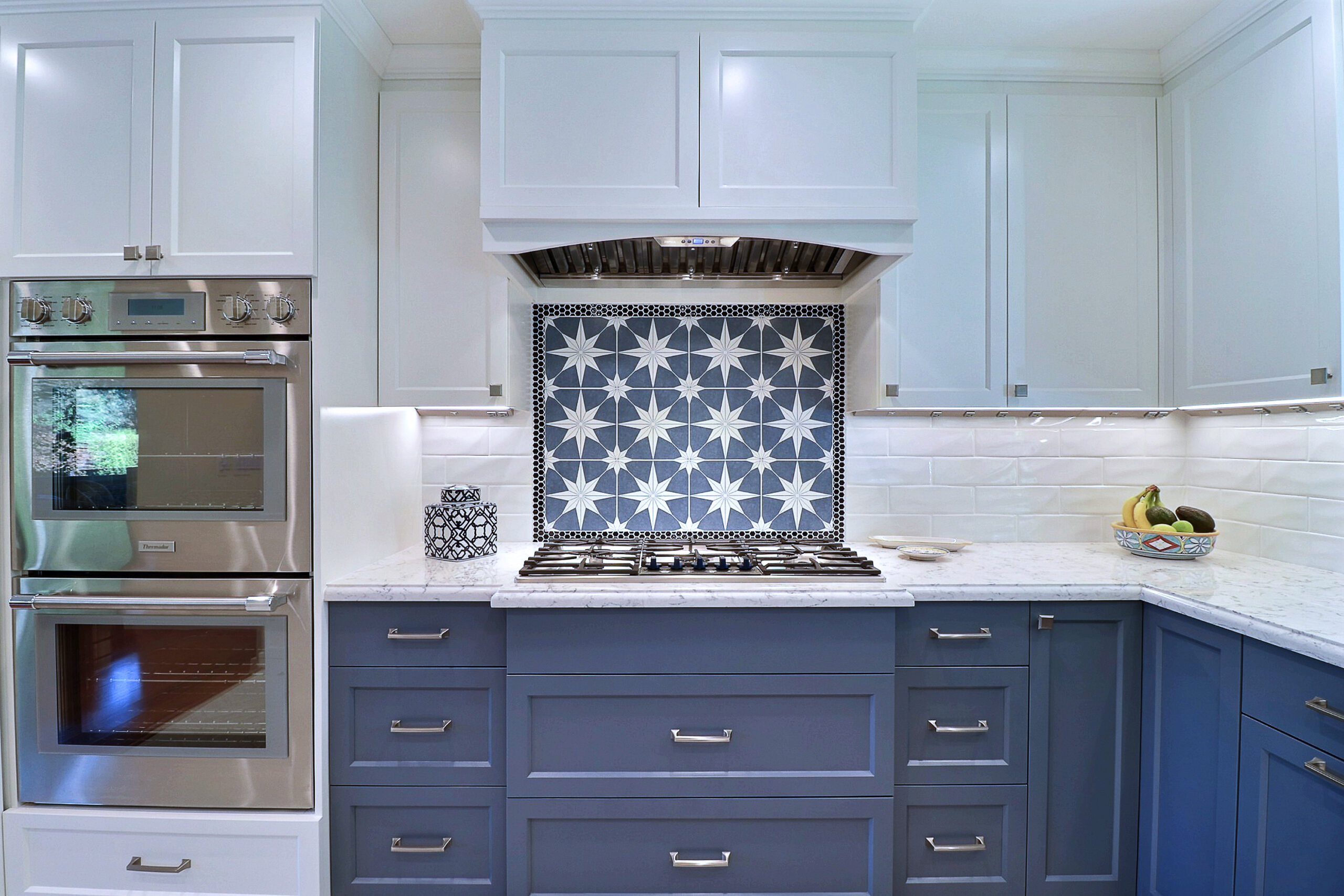 We believe your construction agreement should include all the details required to complete your project without unexpected change orders. Of course unforeseen conditions like termites, dry rot or uncovered hazardous items would still require a change order.
CREATIVITY
Creativity is a collaboration with both outside-of-the-box thinkers and inside-of-the-box thinkers. That is how you come up with a truly timeless result.
INTEGRITY
We always do what is right, regardless of who is there to witness it. We do what we can for everyone involved in the effort to make it a win-win.
RELATIONSHIPS
Our intention is to build long term relationships. We've learned that the most important thing in life is the relationships that you build. Relationships take years to build, but only seconds to lose.
COMMUNICATION
We work hard to make sure that we communicate effectively by assessing how our clients and employees receive information best, then cater our communication style to meet those needs.
PRIDE
Pride is earned by always putting our best work forward. We believe that the only way you can be proud of something, is if you did your very best.
Most construction companies are only concerned with landing the project. At Gordon Reese Design Build, we are more interested in making sure that we are the right company for you and your project. This is why our process is so different from most remodeling companies. Take a look and see for yourself!
Barbara
Just a brief note to let you know we could not be happier. The team you have assembled, headed by Jeff and Ryan, could not be more professional, caring, or masterful in their attention to detail. Your company has defied all propaganda about the horrors of renovations. We are beyond grateful. The combination of witnessing the birth of our granddaughter and watching our kitchen evolve has made us feel VERY blessed. Thank you
Barbara
Moraga, CA
Julie and Gabriel
First of all thanks for the great job your crew did to get the house ready for Thanksgiving! We got rave reviews on how nice everything looked from our guests and we fit all 13 people in our dining room table! Also I wanted to thank Ryan in particular who was great and worked very hard at getting to all the touch-ups on Tuesday and Wednesday and thanks to Jeff for the bathroom designs they look great.
Julie and Gabriel
Berkeley, CA
Lisa
Virtue Painting Company recently joined Gordon Reese's subcontractor team and so far, we are very impressed with the inner-workings of his company and the team he has in place. I greatly appreciate the Accounts Payable process and your team getting back to me with the update we needed. We appreciate great customer service and attention to detail and you have expressed that to us with your follow-up. We look forward to working with Gordon Reese Design Build for years to come. It will give us peace of mind to know we can rely on you.
Lisa
Virtue Painting
Dennis and Kathy
Our guest bathroom, kitchen, laundry room and hallway turned out amazing, just as we had hoped. The communication software Gordon uses was fantastic in dealing with scheduling, pricing, and communication. I could get a question answered in a very timely manner and Gordon could keep me updated instantly. Jeffrey was very helpful in assisting us with our design and he was fun to work with. The crew was very professional, hardworking, took pride in their workmanship and was great to work with. Overall, we stayed on budget, on schedule and got exactly what we had envisioned. We were very pleased with the process from start to finish thanks to Gordon and his team.
Dennis and Kathy
Danville, CA
Betsy and Miko
It's been over a year and we still think every day about the remarkable transformation brought by the kitchen remodel you designed and carried out for us which opened up several small, dark rooms to bring a bright, spacious, elegant feel to our now modern, practical, hard working kitchen and also remained wonderfully true to the style of our 1920's home. We hear all the time how beautifully the new room melds with the original feel and detail of the home while opening up the living spaces that we now enjoy immeasurably more. We love it and appreciate the excellent experience we had with you throughout the project.
The Banko's
The whole process was very easy. I had preconceptions about how a construction project could disrupt your life. The Crew was quite professional. The most impressive thing was that they showed up on time or earlier every day of the project.
The Banko's
Martinez CA
Siobhan Brennan
I've worked with Jeff Rexford for over 20 years while I was with John Wheatman & Associates, and he with Bashland Builders. He is extremely professional in his approach with clients. Whether it be an initial consultation or during the quoting process, and straight through the construction phase. Jeff has a great understanding of quality in design through craftsmanship. And through the design process he has respect for the client's home, and keeps their needs in mind. You couldn't be in better hands!
Siobhan Brennan
Michael H.
We hired Gordon Reese Design Build for our Kitchen remodel after a lengthy interview process with a number of construction companies. We were impressed with Gordon and his team, their understanding of what we wanted to do as well as clearly outlining the scope of the work based on our budget. We worked with Gordon over a few weeks finalizing the scope of work and contracts and he was very responsive to my many calls, questions and clarifications. We set a start date for the project and on that date he and the project manager arrived with the crew to do a walkthrough of the project and contract to make sure we were all on the same page as we started the remodel. Over the course of the project I met often with our project manager and our lead remodeling professional to check on status, issues and solutions as we progressed with the remodel. Gordon and his team have great relationships with a number of suppliers in the local area that are Green in their building processes and my favorite was our Cabinet company (Precision Cabinet and Trim of Brentwood). Gordon was able to arrange a personal visit and tour of the cabinet companies factory and for me to meet with their local rep to review our final cabinet choices, color and options. It was a great experience and one that made the cabinet selection a breeze for this remodel. I can say that the team arrived to work every day on time and worked hard to meet the project deadline. He always left the workspace neat and went out of his way to be sure we had everything we needed during the project. The kitchen came out beautiful, the workmanship by our lead remodeling professional was incredible. All of our family and friends love the final result and we could not be happier. One side note, during the construction we found a "surprise" that needed to be addressed that was not related to the kitchen remodel and working with our lead remodeling professional, our project manager and Gordon we were able to address this critical fix with ease as they were able to add the scope to our project and have the lead remodeling professional address it while also working on the kitchen. That little side trip was unexpected but working with our lead remodeling professional along with a number of other folks from the Gordon Reese Design Build team, we were able to address the fix and not impact the overall project timeline. I highly recommend Gordon and his team for any remodel or construction project!
Michael H.
Danville, CA
Client
Gordon Reese and Jeff Rexford were responsive to client concerns which arose during the construction process and managed those concerns and any others that arose throughout the construction process.
Client,
Walnut Creek, CA
Client
We appreciate your high quality customer service and attention to detail. Thank you!
Client
Moraga, CA
Client
The overall outcome was beautiful, it was what we expected if not more.
Client
Clayton, CA
Mark R.
The project was gorgeously designed, meticulously managed, and beautifully rendered. I will use Gordon Reese and team for upcoming projects on the rest of the house. I recommend them without hesitation.
Mark R.
Concord, CA
Client
The workmanship of the worker on site (Chris) had excellent skills and he was very easy to communicate with. He was on time to work each day and cleaned up the job site effectively. He more than the project manner kept us up to date with information.Office people were additionally nice to work with.
Client
Concord, CA
Client
I liked working with Jeff as he was very responsive to my many questions. He made himself available to be here when questions required him to "see" what I was referencing. He was also helpful in suggesting paint palate for the bathroom and fixtures and mirror selections.I appreciated their response to the problem of the granite in the bathroom that was not accurately cut. Gordon Reese and the Pacific Stone were great about replacing the piece.Also I want to mention the quality of the workmanship of Pacific Stone on our kitchen countertops (subcontracted by Gordon Reese Design Build)–there were some very difficult angles around the sink and garden windows to cut and it fit wonderfully.
Client
Danville, CA
Client
We are very happy with the look of our updated kitchen. I smile each time I walk in and look out my picture garden windows reflecting light off my new dreamy marfil quartz countertops and stainless steel appliances. The long matted white subway tile backsplash gives just the right touch of contemporary feel and contrast to the newly refinished dark cabinets. The new acacia word floor brings a warmth of color to the room.The updated sink area of the bathroom looks great–it's now in the 21at century and not the 1960's.
Client
Danville, CA
Client
I was most satisfied with Gordon Reese Design Build's professionalism, how they approached the job, coordinated it, and set up the quotes. Everything was done very professionally. They have a website that allows you to communicate effectively and store documents. I was satisfied with the professional organization.
Client
Concord, CA