PROJECT INSPIRATION
SLEEK AND UNIQUE DESIGN CONCEPTS
Home is where the heart is. It's the place that holds your favorite things and your favorite people. It's the place where you grow, live, and love. In your home remodeling journey, inspiration is key. To help you find images and environments that make you feel inspired, browse our collection of custom designed projects.
TAKE ADVANTAGE OF OUR FREE WHOLE HOUSE REMODELING GUIDE!
SHOWCASE
AWARD-WINNING DESIGNS, FOR YOU.
ARE YOU READY TO LOVE YOUR HOME?
Architects and remodeling companies traditionally work with two dimensional designs or blueprints. While this may be a familiar format for a builder or an architect, we understand it may be difficult for a homeowner to decipher.
Although floor plans and illustrations may come close to an accurate representation, we utilize 3D design technology to clearly show you what your project will look like once it's complete. This technology also allows you to see the space with various materials, finishes, and design element options in place. 3D designs can be easily rotated to allow you to see your finished space from all angles before remodeling starts.
Our 3D designs allow us to take the guesswork out of the design process so that you can see what you're getting before it's created. With the high level of attention to detail afforded in 3D imagery, we calculate the time and budget expectations for each project with high accuracy. This allows us to offer you a design process that creates a project you love within an agreed investment range.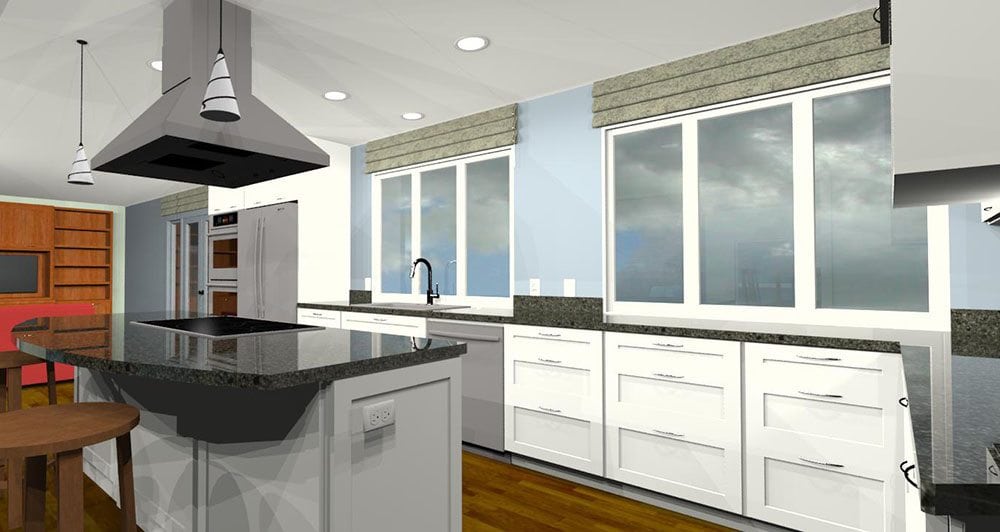 Just a brief note to let you know we could not be happier. The team you have assembled, headed by Jeff and Ryan, could not be more professional, caring, or masterful in their attention to detail.