A bathroom can be an oasis in your home. A place to become clean and reset. With its high moisture levels and regular use, a bathroom can quickly become outdated or damaged.
Whether for cosmetic or structural reasons, a bathroom remodel is one of the most worthwhile investments you can make in your home. Sometimes, simple upgrades can make all the difference. You can also remodel your bathroom completely, creating a space custom built for you. The possibilities are endless.
Bathroom renovations should accommodate the needs of you and your household using creative design paired with the latest in remodeling technology. Stylish, state-of-the-art bathrooms not only enhance your quality of your daily life but can also boost the resale value of your home.
What would make your space more useful or enjoyable? This is the first question to ask yourself.
Our design process insures your home will work well for all individuals regardless of age, size or ability. This approach creates a safe and easy to use home for years to come.
No matter the type of remodel you desire, we have the training and the skills to help you attain the ultimate bathroom retreat – whether it's a small bathroom update or a comprehensive luxury bathroom remodel.
When it comes to your home, don't settle for less. Your remodeling experience should be complete, easy, and worry-free. That's what you'll get with Gordon Reese Design Build.
Universal Design Renovation
Maybe your design concerns are more practical. For example, a bathroom shower remodel can be elegant and still include safety devices, such as graspable bars that aid in balance. Wider doorways and a spacious design layout can accommodate wheelchairs without resembling a medical wing.
We can guide you through a design process that is customized to your specific needs, and showcase the end result with professional 3D technology.
Take advantage of our industry experience and build the bathroom of your dreams. We have the skills to help you attain the ultimate spa-like retreat in your home. Whether it's a small bathroom remodel or a luxury renovation, we're here for you. Contact us at Gordon Reese Design Build to learn more.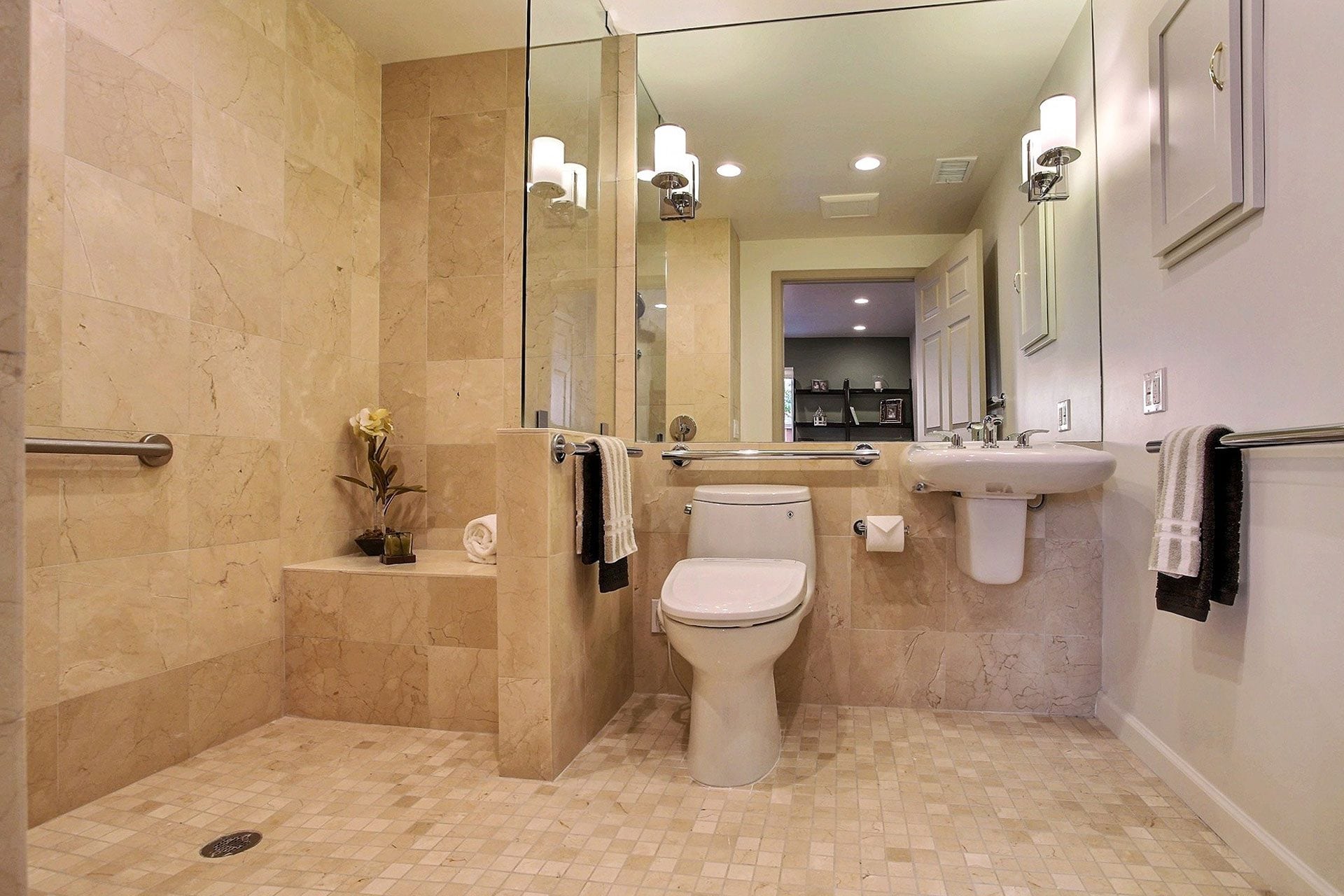 BATHROOM REMODEL INSPIRATION