Homeowners approach remodel contractors with a range of different reasons to remodel their home. From creating more space, to making the space you have work better for you, a home remodel can achieve a number of different objectives. In this two-part blog series, we list 8 of the most common reasons homeowners decide to remodel. This list may also help to inspire you, with ideas about how a home remodel could benefit you.
Cramped Spaces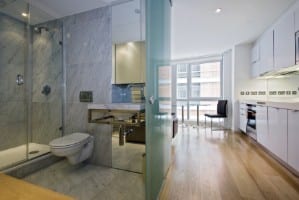 Bedrooms, bathrooms, kitchens or living spaces that are too cramped and crowded are a great reason to remodel. Many families encounter this problem as their families grow. Open concept rooms are very popular in modern home design. The simplest way to create an open-concept space is to remove space-restricting walls to create one larger, open room.
Another great way to lend to a room's spacious feel is to raise the ceilings using the existing square footage in your home. Adding a second story or a new room to your existing home is another great way to add some much-needed space to a cramped home. Using 3D design to envision what your new space will look like ensures that you are satisfied with the look and feel of your new space before it's even built! If you're finding your home too cramped, talk to a remodel contractor about room additions or making more of the space you have with extra bathrooms or more efficient design.
Baby on The Way
Many couples start out with a smaller starter home and don't realize how much extra space they'll need once they decide to start a family. Families often need more space in bedrooms, bathrooms and living areas to accommodate all members. Remodeling your home properly before new family members arrive is a great way to get the home you want and the space you need to raise your family.
Need to Make Your Home More Accessible – Universal Design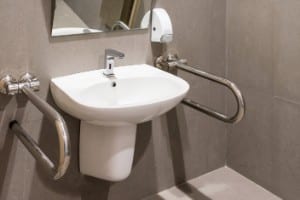 Homeowners often choose to remodel to make a home more welcoming for all members of the family regardless of their age, ability, or status in life. Incorporating Universal Design techniques has become a growing trend while also blending aesthetics into these core design concepts. These include barrier-free concepts, curb cuts, sidewalk ramps, dropped curbs, and height-adjustable shower heads to name a few. As grandparents and parents get older, it's important to create an accessible home that's safer for them to move around in when they stay or visit. Remodeling your home to make it more accessible and safe for aging parents and in-laws ensures they always feel secure and welcomed. Families love being together, and remodeling for accessibility and ease of movement makes your home safe for everyone.
Looking For An Outdoor Entertainment Getaway
Remodeling is all about achieving the lifestyle you want and creating the ideal environment for entertaining at home. If indoor entertaining space is limited, why not take the party outside? There's nothing better than outdoor entertaining for a simply elegant and easy to maintain way to host guests or for a much-needed stay-cation. A design build contractor can work with you to design and install the outdoor entertaining area of your dreams. Whether it's an intimate dinner for two or a party for family and friends, many homeowners find that outdoor entertaining space can provide the versatility and flexibility to meet every entertaining need.