Sourcing the right permits for your construction or remodel project is essential to completing a safe and successful project. However, it can be tricky to know whether or not you need building permits for your project. The two best ways to determine whether you need a building permit is to contact the local authority at your city or county office and discuss your project with them. However, there are also some guidelines that can help you establish whether you need a permit for your construction project.
Your Local Legal Requirements & Staying Up To Date With Changes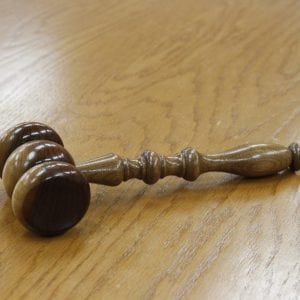 For most significant projects, it's best to check with a certified contractor or your local city or county office. These professionals are best able to advise you regarding your permit requirements based on the exact circumstances and details of your particular project. A quality general contractor will always handle the permitting process for you, which is beneficial for a few reasons. First, any quality general contractor will be up to date on local permitting requirements. The best general contractors know the proper authorities to handle your permits. This can guarantee your receiving the proper permits in a timely fashion. In many cases, filing for your own permits can lead to longer approval times and you always run the risk of having acquired the wrong permit!
The rules about permits for construction do change! It's important to stay up to date before you start each new home improvement project.
The Type of Construction You Are Doing
Permit requirements and building codes differ from county to county and state to state. It's useful to have a general understanding of the permit process and the International Building Code (IBC). Understanding of these general principles can help you have a better idea of when a permit is likely to be required.
You will always need a permit when you are making an addition or structural alteration to your existing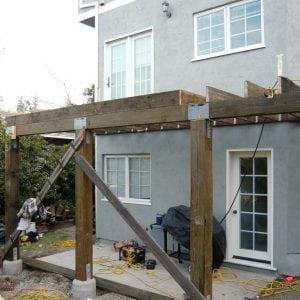 living space. Likewise, any electrical medications, plumbing work, changing the roof line of your home or window changes that alter the structure of the window require permits. If in doubt, it's always best to check with a licensed remodel contractor or your local permitting authority.
So, when is a permit not required? Usually a permit isn't required for interior cosmetic changes. Replacing the carpet, installing new flooring, trim or crown molding, a new coat of paint, and paneling, baseboard and casing don't require permits usually.
When You Need To Seek A Second Opinion
For some projects, it can be difficult to determine if a permit is required. In these cases, a professional opinion may be necessary.
Work that is conducted outside your home such as installing new deck, cutting down trees, building a new fence, or building a new retaining wall may or may not require a permit on the design. Talk with a licensed contractor about whether a permit would be needed in your circumstances.
When it comes to minor jobs such as replacing light fixtures and plumbing fixtures, the situation isn't as clear. In these cases, it's important to seek the opinion of a professional or your local authority before you begin work.
Best of Houzz 2017 Award Results
Each year, the popular home improvement site, Houzz, holds a contest for the very best in the design and customer service categories. Design awards are given for popularity of project portfolios and images, while customer service awards are awarded for overwhelmingly positive customer feedback. Gordon Reese Design Build is proud to announce its receival of The Best of Houzz 2017 Customer Service Award! To see what all the fuss is about, view our Houzz profile here!