The National Kitchen & Bath Association, also known as the NKBA, has been a leading educator and trade association for kitchen and bathroom design since its founding in 1963. The aim of the NKBA is to train and educate designers and contractors in creating bathroom and kitchen designs that are both beautiful and functional. Becoming NKBA certified is a top priority for leading interior designers and design build contractors across the country. But what sets a NKBA certified designer or design build contractor apart from the rest? Here we look at what makes a NKBA certified design build contractor different.
Latest Design and Product Innovations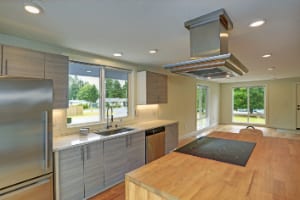 Every year, the NKBA hosts the Kitchen & Bath Industry Show (KBIS), as part of Design and Construction Week. The Kitchen & Bath Industry Show allows NKBA certified designers to stay up to date with the most innovative and recent trends, technologies, and product designs, and also offers a chance to meet and network with other industry-leading professionals. NKBA certified contractors and designers can offer clients the best designs for their needs and space, as well as introduce the latest innovations in style and technology.
Design For Everyone
The National Kitchen & Bath Association trains it's accredited design build contractors and designers to not only create beautiful spaces but also to generate safe and functional spaces too. Today more than ever we need high performance and efficient design that makes the best use of the space available. NKBA offers its accredited designers courses in a wide range of design principles and techniques. They also offer courses in customer service and management, so you always get outstanding results. The NKBA focuses on training and tuition on design instruction. Courses include universal design, ADA codes, and practices for both residential and commercial design. They help advance designer capabilities and to serve those of all ages and abilities.
Ongoing Education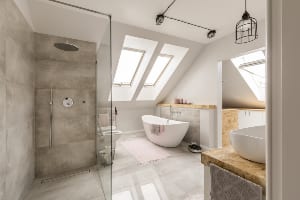 NKBA certification is not the end for the most innovative and expert designers and contractors. Through the NKBA, certified contractors and designers continually improve upon and advance their skills with up to date training. Continuing education is a key part of NKBA certification, and the National Kitchen & Bath Association offers a wealth of resources, tools, and courses to help their members achieve a more beautiful and functional kitchen and bath design.
Client Peace of Mind
Certification with an established and well-recognized association such as the NKBA offers clients peace of mind. Certification is only awarded based on stringent adherence to quality standards and up to date training. They test for knowledge on design principles and building codes. Working with an NKBA certified contractor, you can always be assured of an outstanding outcome and the highest quality.
By choosing a National Kitchen & Bath Association certified design build contractor or interior designer, you know you are working with the industry's best talent for top quality design, making your kitchen or bathroom into a more innovative, beautiful and high performance space.