When it comes to remodeling a kitchen or simply refreshing your style for the new season, your kitchen gadgets are some of the most important features. From slow cookers to stand mixers to espresso makers, kitchen gadgets help to make cooking and entertaining easier. This means you can achieve the lifestyle and entertaining level you've always dreamed of. Some labor-saving and lifestyle-enhancing kitchen gadgets can even fold into your kitchen remodel. These things could include a baking station, a new high tech fridge or a coffee station! If you're more interested in bringing the latest technology to your wet bar and nothing makes you happier than a great glass of wine, this latest gadget is the ideal addition to your kitchen.
The Perfect Glass of Wine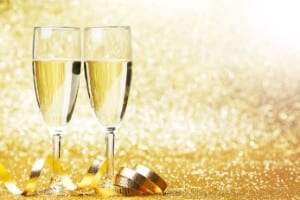 Plum is the newest kitchen gadget to transform your approach to enjoying the perfect glass of wine at home. In fact, Plum is a high-tech, internet-connected wine fridge, and server. It guarantees to serve your glass of wine at the unique and ideal conditions that match that specific varietal. Plum offers the opportunity for home wine connoisseurs to learn more about the wine they drink and the conditions and temperature under which it is best enjoyed, along with the chance to simply enjoy better wine.
Related Article: 4 Must-Try Kitchen Remodel Tips for Entertaining Guests
How It Works
Plum is an advanced gadget that blends the science of great wine with the convenience of instant wine serving. To use Plum, you simply place your bottle of wine inside the unit (Plum can hold two bottles at once). The cameras inside Plum then scan the bottle label and identify the wine, including the brand, vintage and varietal. Being connected to the internet, the wine's information is uploaded to Plum's database. Within 30 seconds the 7-inch touchscreen displays all the information about your bottle of wine!
Based on the wine's characteristics, Plum then adjusts the temperature of the wine's storage chambers to perfectly match the ideal serving conditions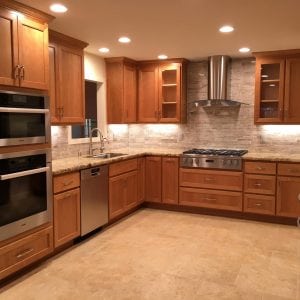 for each wine type. Additionally, Plum's high tech approach keeps your wine fresh for up to 90 days, saving your half-finished bottle of wine from being poured down the drain.
With the two compartments completely sealed from one another Plum can store two very different wine types side by side at their unique temperatures. With over 220 different varietals in the Plum database, you can enjoy your favorite glass served the way it was meant to be!
Gadgets and Kitchen Remodels
Plum offers the perfect, on-demand glass of wine. However, this is one of the many innovations that transform your kitchen from a beautiful room to an entertaining space. High-quality remodel contractors have the knowledge and expertise working with a large range of high-end kitchen gadgets. They can advise and help guide you to transform your kitchen remodel to your tastes and needs.
Want to discuss how you can make gadgets like Plum an integrated feature of your kitchen or kitchen remodel? Talk to a premium remodel contractor about opportunities to transform your space for better entertaining and stylish living.