If you're thinking of starting a new home remodel project, one of your main concerns may have to do with how much you should invest in regards to your contractor. When it comes to choosing a remodel contractor, there are many factors to consider. Do you need a design-build contractor? What is the nature of your project? Is it a small scale project, such as a kitchen remodel or bath remodel, or a larger whole house remodel project?
One of the criteria many homeowners focus on is cost. Choosing the cheapest contractor seems like the easiest decision, but this is not the only factor you should take a look at. Here are a few reasons why you should avoid hiring the lowest bidder.
Inefficient Planning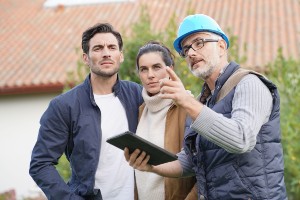 Before starting the project, you've surely spent time envisioning what your dream space looks like. It's typical for homeowners to research and collect ideas to create a remodel plan beforehand. And this is where you'll need help from your contractor.
But some contractors can't come up with a solid, cohesive plan. That's because they might not have the experience or expertise to do so. If your contractor can't help you create your dream space, that's a major red flag that will have a significant impact on the project's final outcome.
Poor Quality of Work
As a homeowner, you should know that everything is not all about cutting costs. You might spend less on upfront costs for the labor and the materials, but what happens when the remodel is finished? Subpar quality of work can break your bank in the long run.
Value Experience and Expertise
Some cheap contractors just want to get the job done. They come and go in the industry, without focusing on building a reputable name and clientele list.
Expert contractors, on the other hand, are investing in the business. They make sure that every project is done with the highest quality standards. Plus, they know how to deal with different environments and situations, all while offering guidance on your project, so hire an expert.
More Changes and Fixes
A high-quality contractor has the knowledge and experience to make the right judgment and choices without having to backtrack and make changes and fixes as much as possible. A cheaper contractor's quote might look good to begin with, but what about all the added costs for those changes and fixes you have to complete later?
As they say, prevention is better than cure, and it's better to get it right the first time, rather than waste time and money on a huge number of modifications and corrections later.
Not Insured
Home remodeling is not a small and simple one-time task. Accidents can happen anytime, and if your contractor offers a lower quote because he's not insured, then you're taking a huge risk that nothing will go wrong.
One bad decision or mistake can cost you a lot more than it should. Say your contractor gets injured from falling or accidentally cutting himself… Who's going to be liable for it? Who should legally pay for it? It's definitely you. You don't have any choice but to expect that they'll go after your insurance since they don't have any.
Choosing a higher quality contractor means you will end up with someone who has the appropriate general liability and worker's compensation insurance and is also fully licensed and bonded for your safety and peace of mind.
Dangers at Home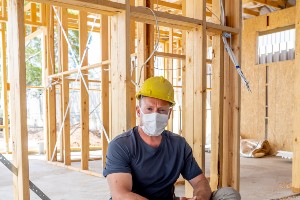 Accidents just don't happen onsite. You should think about what happens after the remodeling project is done. Are you sure that you won't face any problems after the construction is complete? How can you really be sure it's safe for your family? An unreliable remodeling contractor can't guarantee these things. With poor quality of work, you're putting you and your family at risk.
You may find that your floor tiles start to pop up, walls look uneven due to a botched paint job, and a lot more. These things are easy to notice and you can get a quick fix from a different contractor. But, other structural elements like electrical and plumbing are different. They're complicated, and the next thing you know, a live wire may cause a house fire months or years after the project was done.
What's even more frustrating is to know that your cheap contractor is unlicensed. That just means he can't do anything about it, and he won't be liable for any damages caused by his incompetence. Most home insurance claims don't even cover damages resulting from an unlicensed contractor.
Timeline and Completion
If your contractor can't even offer quality work, don't expect that he's going to be consistently on time.
Any home remodeling project should follow a timeline with a proper plan. This will give you an idea of how long the project will take, and how much you should set aside for expenses.
Now, if you've noticed that there are more delays than usual, or a specific task is long overdue, then you've no choice but to spend more money on extended labor and other costs.
More Dust, Mess, and Noise
Should you celebrate right away once your home is fully remodeled? You might want to double-check a few things if you've hired a low-budget contractor.
High-quality contractors work with specific waste, dust, and dirt disposal methods to prevent your home from becoming polluted with excess dust and dirt, and reducing the expense of the clean-up process after the remodel is done. With low-budget contractors, you can't guarantee these.
While it can be tempting to consider low budgeting as your sole criteria for contractor selection, it's also critical to take into account other factors such as the quality of work, cleanliness of the environment, and safety. Choosing the slightly more expensive home remodel contractor can actually be the better choice for a guaranteed, high-quality outcome, without having to spend more on further repairs and fixes.