Different people have different reasons for wanting to remodel their house. Some need the space. Others are simply bored of their home's current look and need a change. Still others might want to personalize the home a little to better suit their family. Whatever the reason, a whole house remodel is a huge project that requires time, energy, and commitment.
To help you understand what else a whole house remodel entails, here is a brief overview of the process.
Planning
Before anything else—even before choosing a design-build company or contractor to work with—you start with a plan. Know exactly what you want to do to your home. You can hash out the details with a design-build contractor later, but you should at least know what you want your kitchen, living room, dining rooms, hallways, and overall floor plan to look like after the remodel.
Assessment
Once you have a plan, have your design-build contractor assess the feasibility of it in regards to your existing home. And, this is probably part of their standard operating procedure but, ask them to check the physical conditions of all areas to ensure they're ready for remodeling. That means testing for dampness in the walls, weaknesses in the structure, flaws in the heating and air conditioning, and any other potential hazards that could compromise the integrity of your home remodel.
Demolition
Before you can begin with additions, renovations, and expansions, you need a clean slate to work with. Demolitions here doesn't necessarily refer to interior demolitions (although it does largely involve it). It can also refer to the act of pulling up carpet, tearing down walls, throwing away old furniture, and basically clearing out what needs to go in order to make way for the new. Bear in mind that this phase can be quite hazardous, especially if there are a lot of you living in the house. If you can find a place to stay during the duration of the demolition process, do so.
Structural Carpentry: Foundation, Walls, Flooring, Roof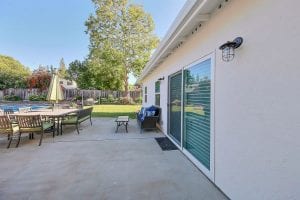 Now that the design-build team has a fresh canvas, they can begin your whole house remodel—starting with the larger projects i.e. rebuilding or constructing walls and columns (especially load-bearing ones), installing new floors, putting up wallpaper, paint, or paneling, etc. If there are room expansions, adding on to the roof and enclosing the gutters should also be done during this stage. Basically anything that touches the foundation and structure of the house should be done before diving into the little details (such as décor, furniture, etc.)
It's also important to secure the foundation at this stage of the remodel. Hence, major repairs to severely weakened walls or beams (if any) should be carried out as well. Repairing or replacing large parts of the house—such as the windows or the roof—that threaten future remodeling work should also be tackled. If not seriously damaged, they can be taken care of at the end of the remodeling process.
Siding, Windows, Appliances, Furniture
Once you have the frame of the new house done, you can begin installing the smaller pieces such as the windows, doors, and siding. You can also start bringing in your appliances and furniture and positioning them where they're supposed to go. Think of the structural carpentry as the puzzle frame and the windows, doors, and furniture as the puzzle pieces. You can't position them properly if you don't place them in respect to the whole picture. Ergo, this step should happen after structural carpentry and renovation.
Final Touches
Once your foundation is secure and your trimmings are in order, you can apply the finishing touches. Minor paint jobs, sanding, light fixtures, decorations, customized window trim, shelves, hardware, etc. This is the stage that most homeowners enjoy the most as they get to personalize their new home. General clean-up and disposing of debris also happens during this final stage.
Ultimately, there is a lot to keep in mind when it comes to planning and carrying out a whole house remodel. Finding a competent design-build company or contractor you can rely on is an important first step to the remodeling process, but as the homeowner you should do what you can to stay informed. Knowing which comes first and what to prepare for is crucial for ensuring a smooth, stress-free project.