When it's time to begin putting your remodel inspiration and dreams into actual building plans, working with a high-quality contractor ensures the most accurate and outstanding result. But some high-quality remodel contractors are making the process of remodeling even easier with 3D modeling and design. This cutting-edge addition to the design build process helps to make the remodeling process smoother, easier and more efficient. Here we look at 4 innovative ways 3D design for remodels can make the remodeling process easier for you.
Clear Vision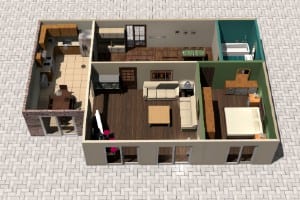 The beginning of the remodel process is an exciting time when ideas and inspiration are flowing, and there may be frequent changes to your plans. 3D design for home remodels helps to give you a clear and realistic vision of the design and layout of your renovation. With the ability to visualize the exact way your new remodel will fill the space you have, along with realistic color and material rendering, 3D remodel design offers inspiration and perspectives on your remodel plans with greater clarity and precision.
Accuracy
3D modeling for remodels allows both designers and clients to get a clearer, more accurate view of what a completed remodel will look like. 3D design for remodels offers design build contractors a way to visualize space requirements for a remodel from all perspectives, which is not possible in 2D plans. 2D plans must be done in multiple models, one for each view, and with such a large number of plans and models, mistakes are more likely to occur. 3D design for remodels offers a more accurate planning method that makes the designers job easier, and truly brings the remodel to life for the homeowner.
Making the Approval Process Easier
Because 3D renovation modeling allows both clients and designers to accurately visualize the design, 3D design helps to eliminate potential mistakes in remodel plans. Having a concrete idea of how your bathroom remodel or kitchen renovation will look before construction begins allows you to submit clearer, more practical and accurate plans for assessment by review boards and ensures a greater chance of securing success on the first submission.
Better Communication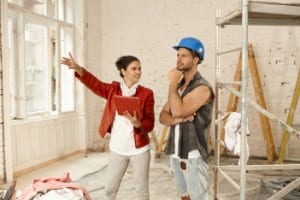 Because 3D design for remodels offers a format that is easily understood by both clients and design build contractors, 3D design modeling facilitates easy communication between contractors and their clients. Ideas and suggestions offered by clients for their new space can instantly be incorporated into 3D designs by the designer. At the same time, 3D modeling allows changes to be instantly observed in the plans for both the contractor and the client, giving a more holistic view of the impact each change will create. This makes it easier for the client to communicate their ideas to the contractor and ultimately assists in achieving the ideal results for both the client and the design build contractor.
The advantages of 3D design for home remodels show just how important this tool can be for achieving your dream home. Contact your local design build contractor offering 3D remodel design to achieve the best results for your next remodel project.