Sunken treasure and pearlescent fish scales may seem to be the thing of fairy tales. But one of the hottest bathroom trends right now is all about bringing this stunning underwater theme to your bathroom. This Fall 2017 bathroom trend, nicknamed the 'mermaid' trend, is all about scalloped tiles, deep ocean blues, and seaside themes. But how can you get the enchanting and relaxing look for your bathroom? Here we look at a few great ideas for achieving a dreamy mermaid trend bathroom as part of your bathroom remodel.
Blue-Green Hues
You can't have a mermaid trend bathroom without stunning blue-green hues for tiles, paint, and fixtures. From pastel mint green to deeper ocean blue, these hues can be incorporated in every shade. Choose a uniform hue for your scalloped tiles to add a subtle effect, or mix a blend of light and dark colors for a striking feature. Let your tiles and fixtures take a starring role by painting other surfaces in more neutral blue or green shades.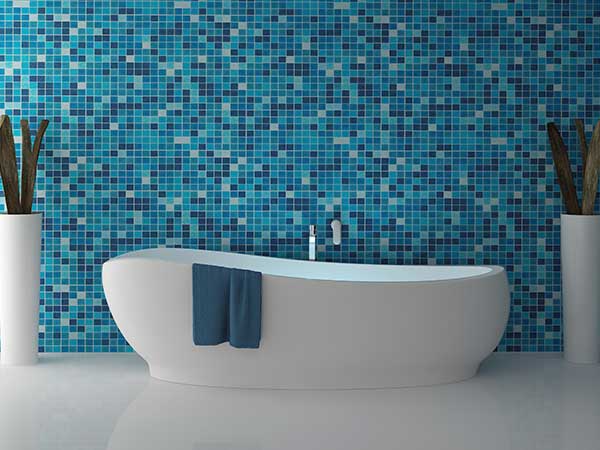 Bright Gold Fixtures
There's no need to dive deep for submerged treasure; instead, you can add bright gold fixtures in your own mermaid trend bathroom. To break up the cool, watery hues of your tiles, walls, and floors, adding bright gold bathroom features can give a splash of eye-catching light. While brushed metal, cool stainless steel, and warm brass were big in years past, this year it's all about bright gold in bathrooms because it's great at breaking up deep colors and neutral themes. You can add bright gold faucets to a deep navy vanity for a stunning contrast or let the gleam of gold shower fittings shine with the iridescence of mermaid tiles in the shower.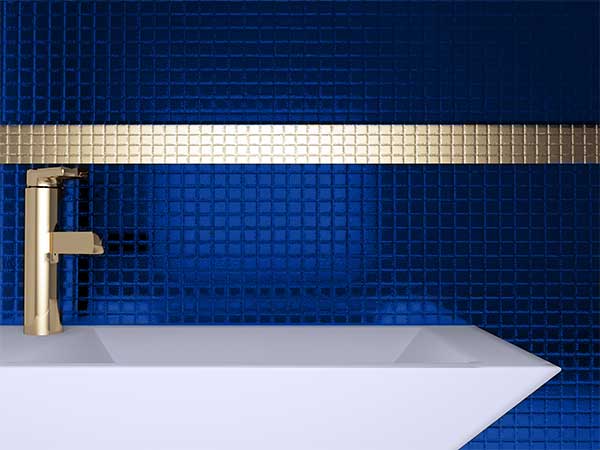 Scalloped Tiles
With their scalloped edges and glossy finish, fish scale tiles are perfect for bathroom and shower walls. With curved edges resting on each other and alternating like fish scales, these scalloped tiles add interest and diversity without an overpowering pattern. Often featured in deep blue or green colors and coated with a glossy iridescent glaze, homeowners instantly fall in love with these beautiful tiles. A design build company can help transform your bathroom into a watery aquatic oasis or add a splash of fish scale tiles to the shower for an eye-catching feature.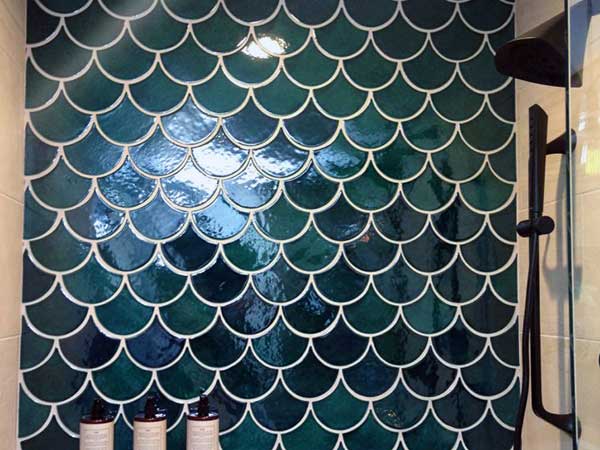 Sea Glass Tiles
Nothing adds a touch of peace and calm to your bathroom like the unique watery depths of sea glass tiles. In transparent pastel hues and with an opalescent shimmer, sea glass tiles capture the feel of a refreshing sea breeze. Particularly favored for detail work, these smaller tiles make the ideal trim for your mermaid theme bathroom, such as around the vanity or in the shower. Available in a range of different sizes and shapes, you can really get creative with sea glass tiles. Work with your design build contractor to develop a unique mosaic style design or add a feature of sea glass tiles to bring lightness and luminosity to your new mermaid trend bathroom.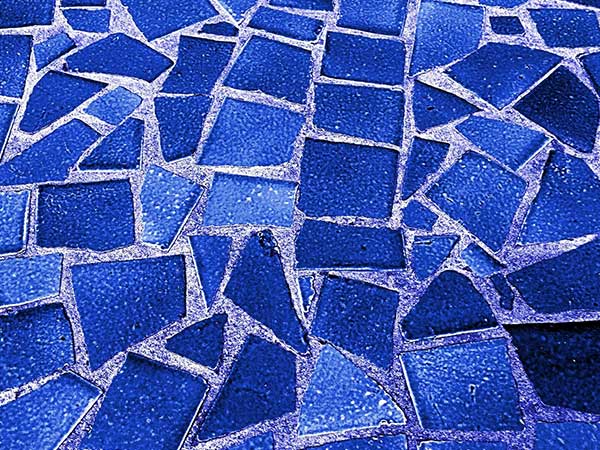 Want to bring the mermaid trend to your bathroom remodel? Request a consultation with Gordon Reese Design Build about your design ideas so we can help you bring your remodel vision to life with the latest remodel and decoration techniques.