The idea of remodeling your home may have been on your mind for years, or you may have just recently had the inspiration to transform and refresh your space. No matter how long you have been thinking about and planning your remodel, chances are you have a vision for the final result of your completed remodel and a clear idea of what you want to change and improve about your current space.
Unless you are a designer, contractor, or architect yourself, the problem in planning your dream remodel lies in accurately conveying the vision for your new home to those who will be completing the design and build of your remodel. Here we look at some of the ways you can guarantee an outstanding outcome for your remodel, and even know the exact details of the final result before work starts.
What Works in Your Space?
When it comes to translating the vision for your home into plans that your remodel contractor can use to transform your space, the most important factor is an early consultation with a knowledgeable and experienced remodel contractor. This allows you to pinpoint your goals and more accurately ascertain what will work in the space you have.
An expert remodel contractor can work wonders in your space, achieving the look and style you've always dreamed of, while also providing suggestions regarding other important and relevant features you might not have considered yet. But an expert design build contractor can also help to advise you on what will and won't work in your space, keeping your plans and vision realistic in regards to practical limits.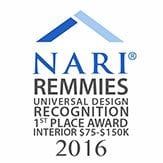 Working With a Top Contractor
If you have a specific design, look or vision that you want to achieve with your home remodel, it's essential that you work with a highly experienced and qualified contractor for your remodel project. A top contractor has the years of knowledge and experience that allow them to accurately guide your remodel towards your vision so you get the result you want.
Additionally, working with a design build contractor is extremely useful as it allows you to work with just one professional throughout the entire planning, designing, building and finishing process, ensuring continuity of vision and accuracy of results.
3D Design and Modeling
While in the past, remodel plans were limited to two-dimensional paper drawings, leading Bay Area remodel contractors are now using 3D design and modeling to give their clients a direct and realistic impression of how their remodeled home will look before the contractor lifts a hammer. Using your existing space as a basis, 3D Design provides a lifelike model of your future home, complete with color and texture rendering, lighting, finishes and furniture, so you can see exactly what your future space will look like down to the fine details.
The Finest Details
Working with a high-quality contractor ensures excellent communication and planning that secures even the finest details of your remodel, in order to truly capture your vision. If you have a clear vision for your remodel, you don't want a single detail left to chance, and working with a premium remodel contractor guarantees that every detail down to the outlets and switches is covered. A top contractor will always provide an accurate and reliable investment range for your remodel so you can rest assured that you will receive the incredible quality and style you've been dreaming of for your new space.
Now there's even more great reasons to work with a quality contractor for your next remodel. Gordon Reese Design Build is offering $500 off a design build contract with their premium remodel team, so you can see your vision for your future home turn into a reality. Contact us below for more information or to take advantage of this offer!