When it comes to planning a remodel, everyone wants to create their dream space – achieving that goal is another matter. The right Design-Build process can make a world of difference to your remodeling experience and its outcome. Our design build process is structured to encompass your exact requirements and investment range, creating your dream space within budget. But what makes our Design-Build process different?
Designing Within Your Investment Range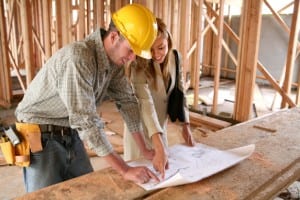 There's nothing more frustrating than looking through design after design for your home, only to find that what you're dreaming of will cost significantly more than what you're willing to spend. Perhaps even worse is the 'let's do it as cheap as we can' designer, only offering the lowest cost option, with no recognition of quality or your preferences. Gordon Reese Design Build does things differently by explicitly designing your remodel according to all your requirements, including your investment range. That means no time is wasted on design options that aren't what you're looking for and you only get designs that stay within your investment range. This tailor-made approach is a huge time saver and reduces the need to design more than once.
We Take Care of the Details
Making sure plans are approved, attaining the right permits, and confirming that the appropriate selections are in place are some of the most stressful aspects of a remodeling project. But here at Gordon Reese Design Build, we take care of all this for you before construction even begins, so you don't have less to stress over.
Remodels Completed on Time
Because we attain all the appropriate permits and complete approvals ahead of time, your remodel is completed on time, by the estimated construction end date. With over 34 years of construction experience, we have thoroughly established and streamlined our design to build process. This is so you never wait for anything that otherwise would have been 'forgotten' or left behind. Our no change order guarantee for items we included in the construction agreement means there is much less chance your remodel won't get slowed down with the extra cost or hassle of last-minute changes.
You Remain an Integral Part of the Process
Unlike other firms who might ignore your input after the initial design stage, Gordon Reese Design Build continues to work with you throughout the whole design-build process. We have weekly meetings to ensure that you're always in the know of what is going on with the ins and outs of your remodel. You also have access to your project schedule which will give you peace of mind knowing when to expect certain tasks and project completion. Our process establishes the homeowner, you, as an integral player from beginning to end. From the initial consultation through your substantial completion walkthrough and project warranty, Gordon Reese Design Build is by your side every step of the way.
We Care About You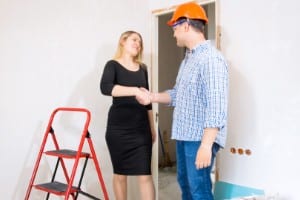 The Design-Build process is not just about getting the job done – it's about creating your dream space, and what that means to you and your family. We've taken hundreds of homeowners through this process and know what each stage of the remodel feels like. In fact, we've even shared the 'Emotional Rollercoaster' chart that maps the ups and downs remodel clients may experience when going through the Design-Build process. This helps prepare you for each stage of the process, including the unique and sometimes unexpected feelings you might experience during each stage. We are better prepared to provide a higher level of service since we understand how each phase of the remodel may make you feel.
Remodeling a home is not just construction, it's designing and building together as a team. Choosing Gordon Reese Design Build for your remodeling project means a greater focus on your needs and a vision to help you create your ultimate dream space.