Are you thinking of working with a design-build firm to create your dream home? Starting a big project can be overwhelming, and you want your investment to meet your expectations. Before you launch into that design-build project for your dream home, use these three key considerations to kick-start your preparations.
1. Think about how you currently live.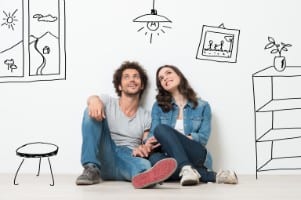 As you design your dream home remodel, take inventory of what is working with your current home and what is not. Are there spaces that feel cramped, is it hard to entertain, do you feel isolated when you are working in the kitchen, is there a safety issue?
Consider where you are living now as well as the places you have lived in the past. Did you once rent a home with an amazing breakfast nook that you used every day and have always missed? Or have you ever dreamed of having the open plan entertainment area you saw at a friend's home? A good design-build team will help you dig deeper to find out what is most important in your new remodel
2. Think about how you want to live.
There is no better time to dream big than when you are designing your dream home remodel. Think about all the things you would ideally like to have in your home. If you have always wanted a game room, put it on the list. If you need inspiration, spend some time watching home improvement and house hunting shows. You can even tour homes in your area to see what features could appeal to you.
Another great resource is Houzz.com. You can search, view and save images of amazing home spaces with notes that indicate what you like about a particular image.
As you go through this part of the design preparation process, it can be helpful just to brainstorm and let the ideas flow. Make a list of all the ideas, no matter how outlandish they are. You can later start to narrow them down based on pros and cons, your priorities, and your budget.
3. Think about how you will live.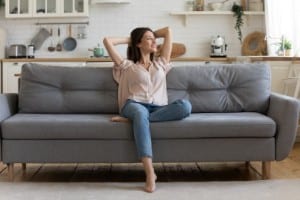 As you move from the brainstorming phase to the actual planning stage, it's the ideal time to discuss your ideas with your design-build contractor to see how your home design will go from 'dream' to 'reality.' Working with an experienced design-build firm can also help you to think realistically about how you will live in and use the spaces in your home. Mainly, what do you really need and what will truly improve your life?
To answer these questions, think about the composition of your family now and what it may include in the future. This can dictate bedroom and bathroom needs, as well as help plan the other spaces you truly need. Consider also the amount of home maintenance you want to do. For example, a pool may be a great place to spend summer days, but can you commit to maintaining it?
Setting Your Plans in Motion
Because a design-build firm is an expert in both the design and construction phases of a home remodel, the design process is more efficient with less chance for cost overruns or the need for redesign.
Contact Gordon Reese Design Build today to start creating your dream space.