The contractor you choose for your home remodel is the professional you will work closely with throughout your project.
It's important to understand how your contractor will work on your home and who they're likely to bring into your space. While you may speak with just one head contractor when planning your project, your contractor is likely to bring in a team of other subcontractors to complete the work required. Decide whether you should choose a contractor who works with their own team or a contractor who outsources to subcontractors.
How the Remodel Process Works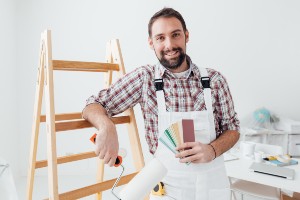 In most cases, the person you will speak to when hiring a contractor or a contractor team is the head contractor or general contractor. The general contractor has the task of overseeing your entire project that includes either coordinating their team or arranging subcontractors to complete necessary work. To complete a project quickly and efficiently, the head contractor will often bring in a team of other building contractors or hire subcontractors to help them complete the building work. Most contractors outsource plumbing and electrical tasks to professional subcontractors, although they have their own team.
Now the question is, should you work with a general contractor with an in-house team? Or, outsourcing to subcontractors for different projects is a better option?
In-House Crew
When your general contractor has an in-house crew, their regular team of contractors and carpenters helps them complete the building work at your home. These contractors usually work together to complete a project. These pros and cons should help you decide if this is the right option for your project.
Pros
Total Oversight of the Project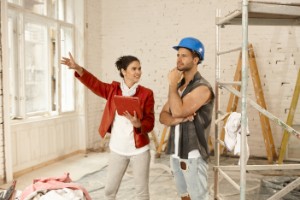 The logic is simple. You closely work and communicate with your general contractor, and he or she spearheads the team. An in-house team works on one, cohesive plan with the same rules and procedures. This will make it easier for you to keep track of their availability once the project starts. Moreover, you have a say in their schedule and the tasks they work on. You'll know who's working in a specific area, and who's present onsite on a particular day.
Better Team Management
Hiring subcontractors to work on the same site can be challenging since they probably haven't worked together before. With an in-house team, it's a relief to know that your general contractor is familiar with everyone else. They've probably done a lot of projects together, which makes cooperation easier. Communication won't be a primary issue, so you might have a better experience with them as they complete the project.
Build Long-Term Relationships
As long as you work with a top-notch home remodeling company, you should be able to rely on their value, integrity and professionalism. Once the project is done, it's much easier to reach out to them for future plans. On the other hand, subcontractors are more likely to come and go in the industry.
Cons
Consider Higher Initial and Long-Term Costs
Hiring an in-house remodel team is likely to come with high upfront costs. This is because the company itself provides all the tools and equipment. They've also invested in acquiring certifications, training, and employee benefits.
Hiring Out Subcontractors
Whether it's just the electrician or the plumber, or the entire building team, many general contractors must hire subcontractors at some point. Larger building corporations achieve professionalism and efficiency by outsourcing all their building work to subcontractors to ensure a job can be completed as quickly and smoothly as possible.
Pros
Subcontractors Have Specialized Skill Sets
If you sense that your in-house crew can't make things right, or they're not the best people to handle a specific aspect of the project, opt for outsourcing.
Subcontractors are industry experts in their own fields. They've acquired degrees, certifications, and years of experience. It's acceptable to hire them alongside an in-house team, instead of entrusting the project to someone who's incompetent.
Subcontractors are Familiar with the Best Equipment for the Job
Since they specialize in certain areas, they know the right tools to use. Instead of buying and renting equipment for your in-house team, subcontractors already have the essentials in their toolkits, ready to use anytime. On top of that, they're updated with the current trends and latest tech advancements, so they'll probably use equipment that speeds up the process and saves you more on labor costs in the long run.
You Only Hire Them When You Need Them
It's typical to opt for hiring an in-house crew if you're aiming to finish a whole house remodel. But for projects like an outdoor, bathroom, or kitchen remodel, you might want to consider just hiring the people you really need.
Cons
Hiring Different Subcontractors Usually Takes More Time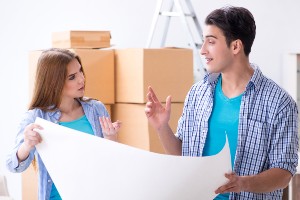 Hunting for subcontractors can be time-consuming. It can be daunting to check online reviews, inquire about quotes, and ask around for recommendations. You'll definitely need to do some work to find the right people, but it may not be the most efficient approach, especially if you're a busy person.
Managing Schedule Conflicts
There's a bigger chance that your subcontractors work different schedules. Moreover, they're also busy dealing with their other clients. If there's an emergency or urgent task that needs to be taken care of, you might even have to wait, especially if you're not a top priority in their eyes.
Also, things might get off to a shaky start if communication is an issue. Communicating with each subcontractor might be easy, but there might be problems with response times. If your project is time-sensitive, working with subcontractors is not the best decision.
Security Breaches Happen
This is more likely to happen when you work with different subcontractors for one project. You're relaying sensitive information to a number of people, so it's crucial to think about security breaches, and how to prevent them. Once you hire a subcontractor, it's best to discuss everything related to your security concerns. Build and maintain trust between both parties until the project is fully complete.
Choosing the right team for your home remodel means weighing the benefits and your needs. Talk to your local professional remodeling contractor to learn more about your options and to establish which option is best for you.