Home remodeling projects can be quite stressful; of that, there isn't any doubt. Whether you're a first-time renovator or a home improvement veteran, the process of translating your vision from paper to plywood isn't quite as easy as some may have you think.
Thankfully, it's doable. And the results are definitely worth it.
What's more, there are a couple of steps homeowners can take to ease the process and get the best possible results. They're simple, straightforward, and quite easy to implement.
I. Know Your End Goal
Always begin with the end in mind. What do you want to achieve with your home remodeling project? Is it purely for aesthetics? Form and function? Do you want more space? Do you want to sell eventually? Whatever it is, your goal is going to guide and define the choices you make throughout the remodel.
Having a clear goal will also help you describe what you want to your designer and home remodeling contractor to do. They, in turn, will use this goal to guide their suggestions and decisions regarding the remodeling project better, too.
II. Research for Inspiration & Recommendations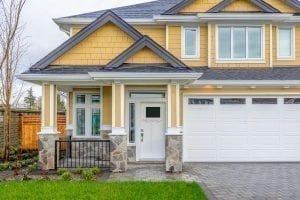 Once you're sure you want to remodel your home, it's time for some serious research. The internet is a treasure trove of knowledge and inspiration. Use the ideas people are putting out on home improvement websites to improve your existing remodeling vision. You'll find that there's a world of options and alternatives you might not have even considered when you're exploring.
You can also make use of the advice homeowners share on public forums since it stems from their own experience. Once you know the roadblocks and problems that other homeowners encountered during their home remodeling project, you can set your expectations better.
Acquainting yourself with who, how, or what they used to help resolve these issues can help you draft better backup plans. And to segue into the next point—research can help you find the best possible professionals to work with, too.
III. Work Closely with Professionals
When hiring a remodeler, designer, or home remodeling contractor, it's best to use a mix of recommendations, referrals, and credentials. Talk to people you trust regarding their home remodeling experience, and then combine their suggestions with your own research.
Only consider professionals who have a fair amount of experience, are members of a legal, recognized construction or remodeling association (like NARI, the National Association of the Remodeling Industry), and have the portfolio to back up their claims.
Once you've chosen your team, do not be afraid to communicate with them. Ask questions, suggestions, and honest opinions. And, in return, be honest with them. Let them know about any concerns you have regarding the project, no matter how small you think it is.
As professionals, it's part of their job to ensure you are always 100% aware of your own home remodel.
IV. Consider Design-Build Contractors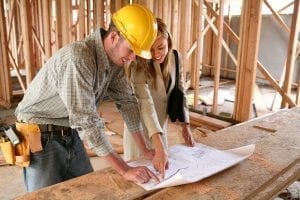 If you haven't heard of the design-build project delivery system, it's a method where one company works on both the home design and construction work. Rather than have someone draft the designs for your remodel and then transfer it to a general contractor to work on it, you simply work with one team. Once you explain your project goals and requirements, they'll handle everything from design to actual construction.
If you're worried that your vision might get mistranslated due to the designer and builder being completely separate entities (that are not obliged to communicate in any way), you might want to consider working with a design-build company.
It's a fairly new project delivery method that offers several advantages. Advantages include better overall communication, faster turnaround, quicker discussions, problem-solving sessions, improved continuity, and single accountability.
V. Discuss All Options & Alternatives
On the topic of communication, another way to get the best possible results following from your home remodel is to discuss all your choices with your chosen professionals. Sometimes things don't turn out exactly as we'd hoped they would. Maybe the unique decorative tiles you want won't be shipped for another three months, or the light fixture you've wanted is priced way over budget.
Whatever the problem is, delaying your remodeling project, scrapping it entirely, or stretching your budget beyond what you can afford are solutions that are not practical.
That's where the professionals come in. If they truly have a wealth of experience backing them—alongside their existing industry expertise—they can help you find other choices or alternatives that are immediately available and won't compromise your vision. For instance, paint templates and stencils look just as good (if not better) than your accent tiles.
Alternatively, using mirrors and lighting to open up a room and make it brighter, rather than cutting a new window.
Regardless of what issues you may—or may not—run into, it's best to have all your options laid out in front of you so that you can make a sound, informed decision.
There are, of course, other steps you can take beyond the five that we've listed here. However, we believe that these five are crucial to ensuring the success of any home remodeling project. They're practical, they're easy to implement, and when carried out properly? They can make a world of difference.