Even with skilled design-build and home remodeling contractors, the process of renovation can seem overwhelming. It can also reveal unpleasant surprises, like leaking pipes hiding behind walls, rotted subfloors, dangerous electrical wires, and more.
Choosing a reliable contractor will help you avoid potential disasters when doing a home remodel. Unfortunately, even experienced renovators find it quite challenging to find the right contractor for their project.
Are you planning a home remodel but still can't find a contractor you can trust? Here are a few tips.
1. Look around your community
You don't need to go far if you're looking for home remodeling contractors. There are certainly trained professionals in your community who can help you with your renovation. After all, local contractors typically work for a company that has a permanent place of business in your city or town.
This also means the contractor has an official telephone number, business license, as well as local references that are easily verifiable. The most important thing is that you can go to their company right away if you encounter any concerns with the work done on your home.
An excellent place to find a contractor that abides by a strong code of ethics is the National Association of the Remodeling Industry in your area. Each member of NARI commits to high standards of honesty, integrity and responsibility.
2. Ask for recommendations from your insurance company
Are you still not sure of which contractor to hire? You can ask your insurance company, even if they are not the one paying for the remodel. Most insurance companies nowadays have agreements with highly-skilled and reliable local contractors.
These professionals have already gone through a review process conducted by the insurance company, so you can be sure that they do quality work.
3. Get referrals from friends or go online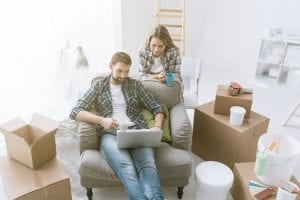 Ask your friends, neighbors, or family about the contractors they've hired in the past. Find out if they've encountered any issues or if they can recommend you to a reputable professional. It also helps if you go online and check reviews. There are customer review sites that can give you insights on a contractor and the kind of service they provide. Word of mouth can be pretty reliable.
4. Ask for the contractor's insurance and license
Once you've created a shortlist of contractors, the next step is to narrow down that list by calling the contractors and asking for their insurance certificates and license numbers. Regardless of the state where they operate, all contractors are required to have insurance coverage and a business license. You can also verify this information online at the Contractor State Licensing Board (CSLB).
Through the business license, you can contact your local municipality and determine if your contractor performs his work legally. Meanwhile, the certificate of insurance proves your contractor is covered in the case of an accident or injury during the renovation.
Having a great relationship with home remodeling contractors depends on a lot of things but the most important aspect is proper communication. You need to be able to clearly voice what you want for your project and have someone who will listen to your ideas while still being objective.