When it comes to remodeling a home, getting the right permits is essential. Finding out what permits you need and securing them before your remodel can be difficult and confusing. But remodeling without the correct permit can be even worse, leaving you with damage or without home insurance coverage. In some cases, you may even need to tear your remodel down if you didn't get permits, and pay penalties and fees in addition to redoing the space!
Most homeowners can understand the need to get a permit for a whole house remodel or room addition. But what about a small change or update? Do you need permits for your kitchen remodel or bathroom remodel? And how do you get the right permits? Here we look at some of the common questions homeowners have about permits and remodeling.
What Is A Building Permit?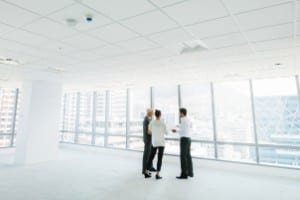 It can be helpful to understand exactly what a building permit is. A building permit is a permit that's required before new constructions, alterations and additions are made to a building. Permits ensure the safety and integrity of construction and compliance with local building codes of all structures in an area. Ultimately, the goal of permits is to protect the safety and wellbeing of occupants, while ensuring consistency and a high standard in construction. Permits may also help to ensure energy efficiency and compliance with green building codes.
Why Are Building Permits Necessary?
Building codes are necessary because they ensure a consistent standard of high-quality construction and compliance with building codes. While it may be frustrating to deal with permits, permits and building codes help protect homeowners against risk from damage, poor quality construction and excess costs in repairs that may otherwise be necessary.
When Are Building Permits Needed?
It's often confusing for homeowners to work out when building permits are needed and when they aren't. Permit requirements vary between jurisdictions. But as a rule of thumb, permits are required for any structural, electrical, plumbing, and natural gas-related work. Furthermore, any work that could be seen to influence public or personal safety requires a permit. If you're thinking that this doesn't leave much in the category of permit-free work, you would be right. For most home remodel and improvement projects, permits are required. To determine whether permits are necessary for your project, talk with a licensed remodel contractor.
How Do I Get Building Permits?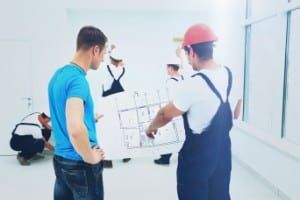 Securing the right permits for your remodel project involves applying for them at the relevant local permit department. Permitting requirements may vary from city to city and county to county. One of the easiest ways to get the right permits for your remodel is to work with a licensed remodel contractor. When working with a licensed remodel contractor, your contractor is responsible for ensuring you have all the permits you need for a safe and smooth remodel. Most quality contractors will have strong relationships with city inspectors, will advise you on your permit requirements, and will do the work to get the permits you need. In short, a quality contractor will take the hassle out of the permitting process for you!
Remodel permit requirements can be confusing. Working with a licensed remodel contractor makes the process much easier. Ensure you get the right permit before any work goes ahead, for a safe and successful remodel.