In our last post on contractor credentials, we looked at contractor licensing and the potential consequences of using an unlicensed contractor. In this blog, we take a closer look at contractor bonding and insurance, what it really is, what it covers, how it can help you as a homeowner, and why it's essential for your contractor to be bonded and fully insured.
What is Contractor Insurance?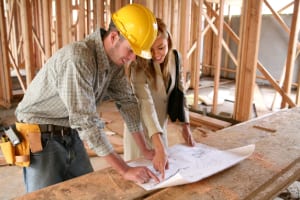 Just like with any other form of insurance, your contractor's insurance helps to cover the unlikely but potentially detrimental events that could happen during your home house remodel. Your remodeling contractor is required to have three types of insurance: bond insurance, general liability insurance, and worker's compensation insurance.
Never Use a Contractor Without Insurance Bonding.
Bonding is the process of a contractor taking out insurance for the benefit of consumers who may be left with defective construction or other license law violations. The bond prevents the possibility of the contractor "disappearing" and leaving behind unfinished or substandard work and protects the homeowner from being left with the bill.
In California, all contractors must carry bond insurance in the amount of $15,000. The Contractors State Licensing Board (CSLB) posts on their website the bond insurance provider by the contractor. Check with your state or local contractor licensing entity for information in your area if you're outside of California.
Related Article: Design Build Contractor vs General Contractor: What's the Difference?
General Liability.
All home remodel contractors should have general liability insurance, which helps to protect you, your home and the general contractor.
During your remodel, accidents and mishaps could result in costly damage to your home. General liability helps to cover the costs of unfortunate events that could occur during your remodel. If your contractor doesn't have general liability insurance, there may be no coverage or payments if any accident or misfortune happen. Most professional remodeling contractors carry General Liability insurance so that customers are not liable to pay for damages incurred.
Worker's Compensation.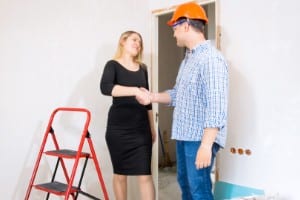 If your general contractor has employees, it is critical for you to ensure that they have adequate worker's compensation insurance. This is required by the State of California Labor Law. Without worker's compensation insurance, you can be liable if your contractor's workers are injured while working on your home remodel.
Be careful not to use an unprofessional contractor who pays their employees as 1099 subcontractors. This means that the employees are not insured, which is illegal, and leaves you at risk!
How to Check If Your Contractor is Insured and Bonded.
These legal mandates protect employees and homeowners. This makes it especially important for homeowners to check the insurance details and licensing of their remodeling contractors. Ask your contractor for current copies of General Liability and Worker's Compensation certificates.
The best way to check whether your contractor is actively licensed, properly bonded, and carry worker's compensation insurance is to go to the licensing authority. In California, this is the Contractors State Licensing Board (CSLB) at www.cslb.ca.gov, which can give you peace of mind when choosing your general contractor.