Remodeling a home is a great investment that can add to your home value and improve its appearance as well as your quality of life. Planning the investment for your remodel is essential to ensure you get the high-quality results you want in the ideal timeframe, and choosing a quality home remodel contractor is an essential aspect of ensuring the best outcome for your remodel. But it's also important to plan for investment contingencies to ensure that you can successfully complete your remodel according to the vision and plan you initially set out. Here we look at how to plan for those contingencies, just in case you need the extra resources to complete your dream space.
What are contingencies?
When undertaking a remodel project, your contract should clearly outline everything that's to be done in your remodel, using detailed but easy-to-understand language. One of the line items on the contract with your builder will likely be for contingencies, those unforeseen and unexpected issues that cannot be anticipated and directly named on the contract. Some of the things that can fall into this category include price or design changes, work delays, and property conditions that were unknown before work began such as asbestos or pest abatement.
In general, the contingency amount should range from 5-20% of your total remodel investment, with a higher contingency needed for larger projects. However, additional factors will play into the planned contingency amount such as the property's age and condition, whether the property has been maintained over the years, and your tendency to want to "upgrade" appliances, fixtures, and other design elements after the project has started.
Carefully Review Your Contract
Understanding what's covered in your contract and working out a detailed design with clear expectations is essential. Carefully handling this step is what helps to avoid misunderstandings about what is expected and reduces the need for change orders. Working with an experienced design consultant also helps to ensure that all the necessary details will be covered in your build or construction contract up front.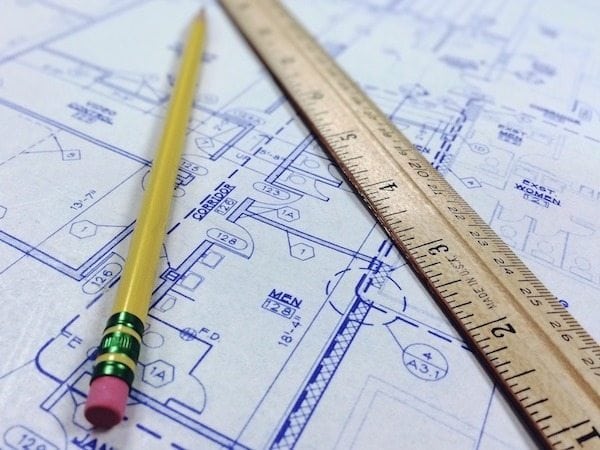 Discuss Your Unique Project With An Experienced Contractor
When you're evaluating contingencies for your remodel investment and you want to minimize changes, working with a highly skilled and experienced contractor is essential. A contractor with extensive and varied experience will be better able to understand the work needed to achieve your remodeling goals and will be more proactive in accounting for contingencies. They will also conduct regular reviews and meetings to review progress and plan changes if needed. Your experienced remodeling contractor can also look at your remodel plans and the condition of your home and help anticipate the contingencies you may need for your project.
Anticipate Changes
It's normal for every remodel to have some changes and alterations. No matter how much planning you do or how much experience your contractor has, no one can predict what will be found when you demolish a wall or pull up the flooring. An expert contractor can help you to 'expect the unexpected' as much as possible when it comes to remodel investment ranges, just as identifying like weather and scheduling. If problems are presented, investment issues could delay the entire remodel and prevent other work from being completed.
Understand What Could Happen 'Just In Case'
Working with a high quality, experienced contractor helps to avoid many of the errors and changes that can happen with construction. While it can be tempting to choose the lowest bidding contractor, it's true that 'you get what you pay for'.
Experienced contractors are able to accommodate client requests at any stage of the remodel, and build adequate contingencies into their contracts to handle such requests. Further examples of these changes requested by the homeowner might include a suggestion to upgrade or modify an original plan or equipment while a wall is open for electrical work, or suggesting an upgraded finish in the kitchen that wasn't part of the original design plan. These examples add costs and materials, as well as labor, but as long as the there is room prepared in your contingency investment range, these upgrades can be a good idea to enhance your dream space. And, if you don't end up using the entire planned contingency, great job! This means that you and your remodeling contractor did efficient preconstruction planning.
While unexpected events and changes can affect your remodel investment, working with an experienced design build contractor and including a 5-20% buffer on your investment range helps to cover contingencies and anticipate the unexpected. Request a consultation today with Gordon Reese Design Build to have your remodel contract and investment contingencies reviewed by one of our experienced design consultants.