From bathroom makeovers to full-scale renovations, home remodels can be a daunting, intimidating project—especially to homeowners who have never experienced one. The process of essentially tearing down a part of your home in order to remake or repurpose it into something better seems straightforward enough, but it's understandable to have questions regarding things like cost, trends, duration, and best practices. Such questions are precisely what remodeling seminars aim to address.
If you're a homeowner thinking about undertaking a remodel, there is no better way to satisfy your curiosity and learn some valuable knowledge regarding home remodels than to attend a remodeling seminar. Here are 3 examples why they are worth your time: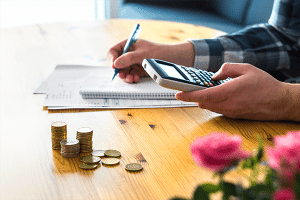 There are a lot of variables to consider when undertaking a remodeling project. The three most common factors would be 1.) the size or scale of the remodel, 2.) the resources, materials, or furniture needed, and 3.) the budget for the overall project.
Each of these three variables should take the other two into account. For instance, your budget must be realistic in the sense that it can support the number of rooms you plan to remodel and the resources you want to use. Likewise, your chosen furniture must be within budget and should work with the size and layout of the room.
At remodeling seminars, there are a dozen or so people you can ask regarding navigating a successful remodel with these three variables in mind. Aside from the home remodeling professionals hosting the event, you can even approach the homeowners who actually underwent the remodel and ask them to share their experience. This way, you can draw sound advice from a first-hand account.
2. Find out which trends are actually worth investing in.
Trends—especially home design ones—come and go. Some of them don't last very long. Others become staples for home decoration and design.
If you're curious about whether or not you should actually try a home remodel trend, a remodeling seminar is exactly what you need. The remodeling experts and home design professionals present at these events will be more than happy to answer your questions regarding trends. It doesn't hurt that they are—quite literally—the best possible people to give advice regarding this.
Some trends can boost your home's equity. Other trends are practical (depending on your location or lot size) and would highly benefit your family. Remodeling seminars give you the opportunity to ask experienced industry professionals about which home design trends you should direct your investment into and which ones you should ignore completely.
>> Learn How to Financially Prepare for your Upcoming Home Remodel
3. Be inspired.
And last, remodeling seminars can be an excellent source of inspiration. You'll be shown either pictures or 3D models of remodeled homes. In some cases, the seminar might even take place at a newly-remodeled residence at a Housewarming event, which means you'll most likely be invited to walk around the space to examine it up close. Gordon Reese Design Build will be hosting a Housewarming Event on Saturday, August 4th, 2018.
If you have a vague idea of what you want to achieve or you're still undecided regarding some elements (like theme, color, furniture finish, etc.) of your own remodel, remodeling seminars with a Design Build firm will give you the inspiration you need to finally make a decision. Seeing successful remodels can also give you a newfound appreciation for how elements like space and design can be utilized to create a room that is both functional and aesthetically pleasing.