If you're planning a whole house remodel, it's important to get the remodeling process right the first time. That's why so many homeowners choose to work with Gordon Reese Design Build, as we've been in business for over years and have an A+ rating.
Planning a Whole house remodel is complicated. What's the best layout for my space? How can I get financing? What should I do with my old furniture and appliances?
Are you tired of living in a cramped, shabby, and outdated home? Need to do a kitchen remodel, bathroom remodel, and redo the living space while you're at it? Need to update but don't want to leave your current neighborhood or even your current address?
A whole home remodel can address all these issues and even allow you to create the ideal home of your dreams without packing up and selling your house. The thing is, planning a whole house remodel is a major project – and it can be daunting to make sure you are making all the right decisions. There's a way that you can make things fun and enjoyable.
Here's our 9-step planning a whole house remodel guide.
Step 1: Get a Clear Vision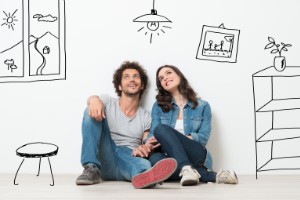 Let's clarify a few things first. It's important to consider if you really want a whole house remodel because it's not a small DIY project that you can simply abandon if you lose interest. Are you sure you can manage and oversee the remodeling process from start to finish? Is it something you consider worth investing in? These questions can help you decide whether to proceed or not.
Once you've decided to push through, start envisioning what you want for your home. The beauty of an entire house remodel is that you can create exactly the home you want, so it's worthwhile investing the time and energy understanding precisely what is important to you and your family.
For starters, you can familiarize yourself with simple and basic home remodeling ideas. Check the latest trends on home design, and see if there's something you'd like to try. Read some magazines and blogs; watch popular house tour videos on YouTube; or you can even browse and save images from Pinterest and Houzz.
STEP 2: THINK ABOUT THE FUTURE
A whole house remodel is a significant investment of your time and money, and quality work will last you a lifetime. So it's important to keep in mind what life might look like in your current home in the years to come. Children will grow up, and grandchildren may come along. As you age, accessible design features, including easy-to-operate options and well-lit areas, become more important. Think ahead to get the most out of your remodel.
If you don't see yourself living in your remodeled house permanently, then you should also consider its resale value. Most American homeowners opt for a whole house remodel to sell properties.
STEP 3: CHOOSE BETWEEN DIY OR HIRING PROS
How can you make the project possible? You can either opt for DIY or hire contractors.
Since this is a huge project, it's impossible to go full-blown DIY. That's why most homeowners prefer to work with experienced and skilled design-build contractors when it comes to whole house remodels.
The thing is, these pros can either come from an in-house team or simply consider themselves subcontractors. A typical go-to choice is the former since an in-house team has surely worked on big projects before. A team is more likely organized, systematic, and works with a solid, cohesive plan. Hiring one might be expensive, but the right team is worth it.
The other option is all about outsourcing. Do you need a contractor who is highly specialized in kitchen and bathroom remodels? Are you looking for someone who's an expert at outdoor remodels? If so, hire a few subcontractors to work on some specific areas.
It's a common misconception that homeowners have no choice but to leave everything to the contractors. If you think you can extend help on some tasks, then that's where DIY comes in handy. This might even cut some costs.
STEP 4: MAKE A FUNDING PLAN FOR YOUR PROJECT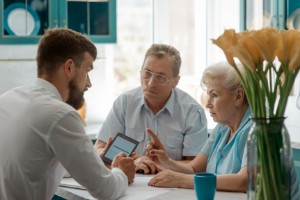 Gone are the days when you had to stick with a certain way to fund your home remodel. Everything's flexible now, as long as you're financially ready and capable of the investment.
Of course, the simplest and most direct way to finance home remodels is through cash and liquid assets. You won't be tied to monthly payments, interest charges, or even debt. But, if you don't have sufficient personal savings in the meantime, taking out loans is a doable option. The easiest way is to opt for a home equity loan. Your newly remodeled home becomes collateral, and all you have to do is pay on time to avoid the risk of losing your property. Zero-interest loans are much better, but getting qualified can be quite tricky.
In case both options don't work, using your credit card is the last resort. But be prepared for high interest rates.
STEP 5: MAP OUT THE REMODEL AREAS
Are you planning to remodel your entire home, or do you want to focus on the kitchen and bathroom remodels? The term 'whole house remodel' can refer to a combination of any rooms, an additional new room, or the entire house. Decide on what you really need to remodel and include them in your plan.
STEP 6: CHOOSE YOUR STYLE AND DESIGN
Speaking of style, what look do you want for your new space? A whole house remodel allows for a complete style overhaul, so the sky's the limit. Choose a few styles and themes that appeal to you and talk it over with your design-build contractor to see how it will fit with your plans.
STEP 7: CONSIDER YOUR UTILITIES
Your utilities such as water, gas, and electricity may put some constraints on your remodel, particularly if you're planning to change the structure drastically, or build up or out. If you've got a significant remodel in mind, it's worthwhile consulting a remodeling professional as soon as possible to know what changes are viable and what challenges can come with it.
STEP 8: KEEP IN MIND STRUCTURAL REQUIREMENTS AND MATCHING
Once again, drastic changes may interfere with the structural support of the home, and in the case of additions, this is true. Each city or building jurisdiction has its own unique requirements above and beyond the current building code. Consult with a design-build firm to help you work out how this will impact your home. New structures should adhere to your area's building, so this is important to keep in mind.
STEP 9: KEEP TRACK WHEN PLANNING A WHOLE HOUSE REMODEL
There's nothing worse than working things out or hearing about a great new addition for your remodel and then forgetting about it! Save yourself from the stress, and keep track of everything.
Before getting the project started, you can make your own remodel binder that compiles all paperwork and information you need. You can create categories with the use of tab dividers, so organizing and monitoring is easier too.
Aside from that, a lot of homeowners are now using various home remodeling apps to make the process easier. Say you need a 3D view of your whole house, or you're making a theme out of your desired color palette. Accessing your home remodel plan through your phone is convenient.
If you're planning a whole house remodel, why not talk to our industry experts at Gordon Reese Design Build to help guide you through the process.