When the weather starts getting warmer and the days start getting longer, you know you're getting into the season of pool parties and outdoor barbecues. It's time to fire up the grill and move to the outdoor kitchen
If you're planning to make full use of your outdoor kitchen, it might be a good idea to give it a quick facelift or summer upgrade. These three simple suggestions are proof that you don't need a lot to make your outdoor kitchen pop! this summer.
Add Splashes of Paint
Nothing celebrates summer more than a fresh coat of cheery yellow or some nice sky-blue paint. Painting areas of your outdoor kitchen—like your cabinets, your toe kicks, or your drawer handles—can give your kitchen a fresh new look.
The best part?
It's simple, cost-effective, and can be done in a day. All you pay for is the paint … and maybe a professional, if you're not ready to go the do-it-yourself route.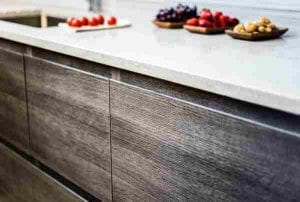 2018 was the year of the bold, two-toned cabinet trend. Take that into consideration and match warm neutrals with dark cool tones. Alternatively, you can choose pastel shades to complement your all-white or black-chrome color scheme.
Too bright for you? Powder shades and baby shades can lend a softness to your outdoor kitchen that's perfect for the summer.
Use Pendants and Faerie Lights
One of the best ways to add depth and decoration to a room is to layer your lights. This means choosing two or three types of lights that best complement each other. And yes—this technique works well with outdoor kitchens as well.
Pendant lights are one of the best lights to use as they go with practically every other type of light; fluorescent bulbs, incandescent bar lights, wall sconces … you name it, a pendant light works with it. Hang two or three of these in the middle of your outdoor kitchen to spotlight the center or hang them in a row to act as a stylish frame for the area.
Alternatively, you can use faerie lights (or Christmas lights) as smaller lights to give everything a more rustic and fantastical look. Wrap them around pillars or columns to brighten up your night.
Stylish Succulents
Who says outdoor kitchens don't need any more plants?
The fact that your outdoors does not detract from how useful and eye-catching plants are. Depending on what they are and where you put them, they can tie a room together or act as subtle complements (or contrasts) to the existing décor.
For instance, chrome-and-steel kitchens are not as intimidating when there's a row of succulents acting as a centerpiece. Colorful and homey kitchens are made even cozier with succulents doting the walls (via floating shelves or cabinets). And simple, minimalist kitchens look fresher and more vibrant with several succulents placed strategically in corners or cabinets.
For your outdoor kitchen, succulents can add a pop of green that works perfectly with your yard. Even better; succulents are great additions for any season—not just summer. And if succulents don't work for you, trying little hanging plants or small decorative pots housing tiny flowering plants.