Life is a grand balancing act, and most of us are short on time. That's why we've put together this list of easy ways to update your home over a weekend. It doesn't involve knocking down any walls or costly materials, but sometimes it's nice to just spruce things up. Here are 6 simple ways to update your home coming from remodeling contractors.
Give the Front Door a Makeover
Paint the whole house? No thank you. Painting can be expensive, harder than it looks, and time-consuming, but a front door makeover is a manageable weekend project. Plus, it's such a small amount of space that if you don't like the results, just try again. Swapping out the color of your front door is a surefire way to give your home a fresh look.
Also, why not add a kick plate while you're at it? This is just a polished metal strip placed horizontally along the bottom edge. Its purpose is to protect your door from scratches, but it's decorative too. Some popular finishes include antique bronze and pewter, but brass is the most traditional design.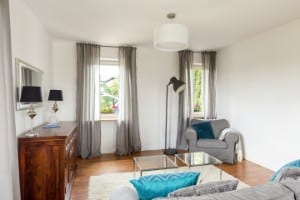 Hang Curtains
Hanging new curtains may sound basic, but there are literally thousands of options to choose from, and they're instantly transformative. They have other benefits, as well, such as noise reduction, darkening the room, and helping to cut down on energy costs.
Add Garden Path Lighting
Lanterns or solar-powered lights can add a romantic ambiance to your sidewalks or garden pathways. Plus, it's just safer to be able to see walkways, especially if you have visitors who aren't familiar with your property.
Update Hardware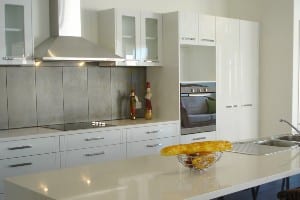 If you're not ready to replace cabinets or doors, why not just change up the hardware instead? This is a straightforward way to update your home at a low price. Change outdated knobs and handles in your bathroom and kitchen for a fresh style.
Craft a New Headboard
If you're looking for a crafty project to update your home, consider making a new headboard. Or, you could refurbish the current one. Some people get pretty creative with their headboard designs, using stained glass windows, or even stenciling intricate faux headboards onto the wall itself.
Install New House Numbers
Painting or swapping out old address numbers is a simple way to update your home. They're easy to find at hardware stores, or even online.
More Ways to Update Your Home
At Gordon Reese Design Build, our team of remodeling contractors helps you create your dream home. If you're feeling inspired by these ideas and want to take things to the next level, schedule a virtual consultation with us at (925) 261-7257. You deserve to love your home.