As the COVID-19 pandemic continues to plague the majority of the earth's population, more and more businesses are feeling the strain. Hundreds of companies have had to suspend operations 'til further notice, leaving thousands unemployed and unsure of their next steps.
The home remodeling sector is no different. With the sense of an impending upheaval, home remodeling companies and contractors have had to create new policies and new workflows just to operate safely—and legally—during this health crisis.
Here's how most businesses in the home improvement/home remodeling sector have adapted to the COVID-19 pandemic so far.
Government Mandated Leave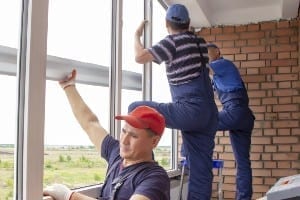 For all companies with fewer than 500 employees, the U.S. government has implemented a new provision in the legislation. All workers caring for a child whose education has been halted due to the COVID-19 pandemic are eligible to receive employer-paid leave for the next 12 weeks. The business itself will be reimbursed via quarterly tax credits.
This provision applies to many home remodeling companies—and home remodeling contractors, by extension. Because a majority of the workers have children and families to take care of, manpower has noticeably decreased.
Their Response: Remodeling companies have implemented a more stringent screening process with regards to the contracts they can and can't accept. Bigger jobs that require a dozen or so people to complete will most likely be turned down due to a lack of manpower and social distancing requirements.
On-Site Safety Precautions
Social distancing requirements make it difficult for businesses in the manual labor sector to function properly due to the sheer volume of workers reporting daily, and the nature of their work.
Minor home improvement projects can probably be accomplished with just one or two contractors on-site. Unfortunately, larger projects require larger teams to complete. This means more team members potentially work near each other. This sort of physical closeness is just not advisable right now.
Meanwhile, the remodelers and contractors who aren't deployed on a contract will most likely be milling around their office until new work comes in. With roughly fifteen or twenty employees all staying in the same small area, preventive measures definitely need to be taken.
Their Response: Many home remodeling companies have implemented new on-site guidelines to keep their employees safe. For instance, homeowners are requested to stay in separate rooms (or have the other members of their family stay in separate rooms) during a site inspection or actual remodeling project. Others now require their workers to wear disposable shoe coverings, gloves, and face masks on top of their regulation uniform.
Back at the office, workers are required to maintain a 6-foot distance from their colleagues. Daily disinfection and cleaning are now mandatory. And some company owners/managers have started supplying their home remodeling contractors with hand sanitizer whenever they're out on a project.
Going Digital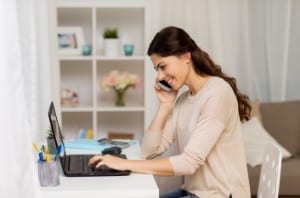 The success of a home remodeling project heavily relies on communication now. All parties involved need to be kept up-to-date at all times regarding the project's status. They need to know what each one is doing to optimize productivity. With physical proximity being discouraged, in-person meetings become more challenging to schedule and host.
Their Response: Some home remodeling companies have broken their daily huddles or all-team meetings down into smaller group scrums, with just three or four people per meeting. Alternatively, other companies have completely canceled daily meetings for the time being.
What's more, they've adopted digital solutions for communication. Contractors and project managers now meet with their clients, subcontractors, and other business partners online via popular phone conferencing or video conferencing apps (like Skype or Zoom). This keeps communication going, which speeds up the project completion process.