Spring has just begun, and this is an ideal time for homeowners to begin working on their home remodeling projects. However, the COVID-19 pandemic has sequestered us indoors, leaving us to wonder whether remodeling is still a good idea or not.
The answer? It will always depend on your situation. Learn the pros and cons of remodeling in each phase of your project.
Planning Phase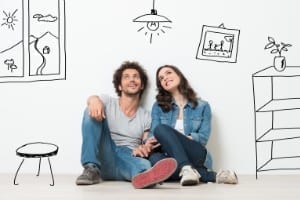 This phase is where everything starts. You might be either closing on a property or remodeling a part of your home. This is where you plot your plans, look for inspiration, and create a visual image that depicts your ideal dream space.
During the planning phase, there's nothing much to worry about. Your chosen home remodeling company will collaborate with you to create a feasible plan, aligned with the ongoing outbreak.
Early Phase
The early phase is when you've just finished finalizing documents and permits, and the team is moving forward to start demolition and more.
The thing is, these early stages are easy to manage. It can be as simple as replacing your carpets, disposing of old furniture, or repainting your walls.
Unfortunately, it can also create some roadblocks along the way. Say you want to install new floors, but the ones you selected are on backorder. This means your home remodeling team may suggest alternatives, or find similar materials from other suppliers.
If you can't find a suitable alternative, you may simply postpone the project until your order is in stock. It can be time-consuming, but you can still get what you originally planned for.
Aside from this, certain items may become more expensive due to shortages and high demand. So, if you set a strict budget for your project, you'll have to invest more money than you intended.
Construction to Finishing Phase
This is the phase when you've already started remodeling. Whether you're installing heated floors for your bathroom remodel, or installing kitchen cabinets, both denote progress. Some homeowners are even a few steps away from finishing a remodeling project, and they just got caught up in the current situation.
If you're in a similar situation, know that your home remodeling team will act faster than usual. In uncertain times like these, your home remodeling team knows how crucial it is to speed up the process to avoid more backlogs if things get worse.
Unfortunately, you still have to keep in mind that remodeling during the COVID-19 pandemic will require you to practice certain safety measures. Essentially, your home remodeling team has to wear appropriate personal protection equipment (PPE). Antibacterial soap, hand sanitizers, and rubbing alcohol are necessary for frequent sanitation, so account for some extra costs until COVID-19 is under control.
To Remodel or Not?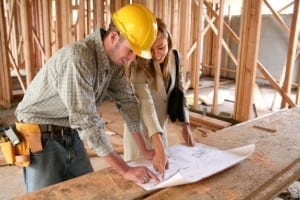 Frankly, you can continue remodeling your home amidst the pandemic, but be prepared for hiccups and additional costs that can challenge you along the way.
Some home remodeling projects may seem more important than others. If you're remodeling a bathroom that only needs a facelift, it can wait. But, if it has something to do with a leaking shower, the sense of urgency is valid.
Above all else, make sure to work with the best home remodeling company in your area. They will come up with a reasonable plan and act according to your needs.
Professional remodeling companies have trained employees that are following the latest pandemic safety guidelines of cleanliness. They will wear protective gear, clean rigorously, check workers that show up for any illness symptoms, and provide adequate ventilation during your project.
If you want to discuss your remodeling needs, we are doing virtual consultations, click here to book yours today!