When remodeling your home, it's important to work with the appropriate building permits. Although this might be confusing to most homeowners, it's something you need to pay special attention to. Otherwise, you're putting yourself and your building plans at risk.
If you don't know where to start, we can help. Understanding who's responsible for permits is the first step. You're free to pull the permits on your own, hire a contractor, or work with a team. Each one of these options may vary in terms of the process, so here's a rundown on what to expect.
DIY Home Remodel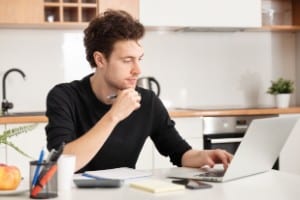 If you plan your own home remodel, then you're responsible for the permits too. First things first, find out whether or not your project even needs a permit. Sometimes minor upgrades don't require paperwork. Here's what you need to know…
Localities provide building permits based on city ordinances. This means that the building codes will vary depending on your area. Check your city's official website, or call for confirmation.
Apply for a building permit through your city office. Even though you'll be in charge of your home remodeling project, you still need to hire an architect, designer, or another similar professional for the site plan. This step is vital for the issuance of your permit.
A home remodeling project will also require inspections. A one-time inspection may occur, but for other larger projects, expect multiple inspections. Additionally, take note that some cities charge 1% of the total remodel costs for the issuance of the permit. Most inspections take up to six weeks, so patience is key.
When You Hire a Licensed Contractor
A licensed contractor is specially certified to obtain permits from building authorities. This is because they have the experience to identify when a building permit is necessary, including the correct process to secure one. Having a licensed contractor obtain your building permit is advantageous for a number of reasons.
They have detailed plans, and an overall understanding of your home remodel project.
They know which building permits are required for the work you want to have done, including typical turnaround times.
Licensed contractors must supply a state contractor's license to obtain a building permit. This ensures a high standard of quality.
Hiring a Home Remodeling Team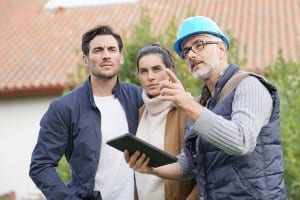 For extensive home remodeling projects, you may hire a team of professionals, including building contractors, electricians, plumbers, and more. In this case, you may decide to hire independently or work with a general contractor.
A general contractor refers to someone who employs and manages other relevant subcontractors. This is convenient because a general contractor functions as your single point of contact, and he or she secures all relevant building permits.
On the other hand, hiring individual contractors means you'll need to verify that they're each licensed and insured, and have the relevant building permits required for their work.
For most remodel projects, homeowners prefer to hire a general contractor in order to have a project leader and a primary contact.
What if I Skip the Permit?
What happens if you skip your building permit? You might have entertained this question before, and now you're here. Unfortunately, there are some consequences that you might face if you didn't begin with this official first step.
More Fees
Aside from the violation from your city's government office, you'll still be forced to obtain a building permit, which comes with fees. The consequences will depend on your city.
Shut Down and Redo Your Project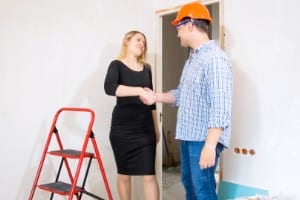 If it's discovered that your project violates building codes, the authorities can shut it down. Unfortunately, the city may even request that you tear down any in-progress construction and start over. Redoing your entire project doesn't only amplify the stress, but it will also double your construction costs.
Unsafe Environment
If you didn't apply for a building permit, it's likely that some of the work was done unsafely. This is a risk not only for your remodeling contractors but also for your family. So many mistakes are possible, from new plumbing pipes and walls to reroofing a home addition. While the transformation may look beautiful at first glance, the risk is still there. Safety is a crucial factor in the building codes, so this is something you can't ignore.
Jeopardized Insurance Coverage
In relation to the previous keypoint, no permit means you've invalidated your homeowner's insurance. Say there was a fire, or a wall collapsed during construction and someone was injured. Unfortunately, your insurance company may not cover the damage or injuries caused by your unsafe construction site.
Complicated Property Selling
Your building permit is considered a public record. If you ever plan to sell your house, you may have to sign a Property Disclosure Statement, including any problems with your property. Moreover, lending banks don't usually approve loans for properties without secured permits. So, a potential buyer relying on a loan can't close the deal. The whole process will make everything complicated if you don't have the correct paperwork. This leaves you with two consequences: scaring away potential buyers or lower resale value.
Our 3D Design Service
Applying for a building permit might seem inconvenient, but skipping this step only leads to headaches later on. At Gordon Reese Design Build we offer whole house remodeling, and our 3D Designs save clients time and money. Let us show you exactly what you're getting before we ever start your project. See our reviews online, or call (925) 885-3770 to discuss your home remodeling project.