Remodeling a kitchen is one of the best investments enhancing your home value, comfort, and quality of life. But, just like any remodel, choosing the wrong design, materials or contractor can transform your dream into a disaster. The saying goes "kitchens sell houses," and a great kitchen can provide one of the highest returns on investment of any home improvement option. However, get it wrong, and you could inadvertently create a more uncomfortable kitchen, potentially lowering the value of your home. Here are the top remodeling kitchen trends that you should avoid, ensuring you get the best results for your kitchen remodel.
Microwave Over the Stovetop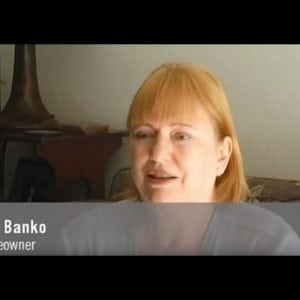 Placing the microwave over the stovetop seems like a convenient and practical design move to make the best use of food preparation space. The reality is that this makes the microwave inaccessible to many family members, as well as disturbing the workflow in the kitchen. With home remodel trends focusing on Universal Design – meaning every member of the home should be able to access and utilize the facilities of the household – placing the microwave up high and above a dangerous, hot surface is a definite no-no. Plus, who wants to hit their head on an open microwave door while rushing to finish dinner? Working with a remodeling contractor who is experienced in Universal Design will help ensure the correct placement of all appliances in your kitchen remodel.
Gaudy-Colored Hardware
Bright brass, oversized, or colorful hardware for drawers, cabinets, and faucets might have had its moment as a kitchen 'trend,' but if you're looking for longevity in your style, ditch the more extravagant trends that will end up eventually dating your home. Brass fittings are out! Meanwhile, brushed metal is a classy and timeless kitchen look, sure to add value to your home for many years to come.
Painted Walls, Excess Tiles, and Marble Countertops
What do these trends have in common? In the kitchen, there are inappropriate materials intended more for style, rather than practicality. There's nothing wrong with painted walls, but they will absorb oil and food stains much faster, making them look 'dirty' all the time. Choose a more appropriate and easy-to-clean material for your backsplashes, such as painted glass or tiles. That being said, also try to avoid an excess of tile in the kitchen. Subway tiles were temporarily a 'hot' kitchen trend, until homeowners realized how much extra cleaning all that grout required. The gold standard for countertops is quartz; however, granite is also a long-time favorite. While marble countertops may sound luxuriant, they aren't as durable as other options and can stain quite easily.
'Innovative' Kitchen Layouts
One way to be surprising and innovative with an in-home design is by placing things where you don't expect them to be. However, when it comes to kitchen design, you want things to be where you expect them, to facilitate workflow and traffic in the kitchen. This is called planning around the kitchen work triangle, known as the refrigerator, stove, and sink. By placing these kitchen hot spots in just the right location, it will be sure to make working in your kitchen easier.
Open Shelving and Pot Racks
Open shelving and over-the-counter pot racks have been favored to find and access tools in the kitchen quickly. However, these forms of storage can end up cluttering your kitchen, making it appear messy and crowded. While a limited amount of open shelving it can help enhance the atmosphere of your kitchen, so be sure to include ample enclosed storage space and drawers. This means you don't have to rely on crowding your benchtops and walls to get the storage space you need.
Remodeling a kitchen is one of the best decisions you can make for your home comfort and value. It's also important to consider the trends to follow, as well as how to implement them in your kitchen design, in order to achieve outstanding results for your home's quality, style, and longevity.