Planning your dream remodel is not a simple task. You'll need to collect every piece of inspiration, research every design option, and talk to every contractor. Monitoring everything in an easy and organized way can be even more tricky. Below are three options you can use for compiling, organizing, and keeping track of your home design ideas so you'll never lose that picture of the perfect kitchen or the latest draft of your remodel plans!
A Remodel Binder of Folder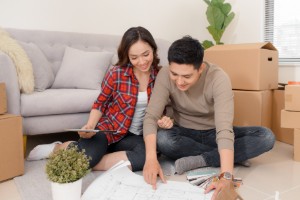 A binder or folder offers an easy and appealing way to keep all the important documents for your remodel in one place. From the moment you start researching your remodel to when the contractors leave, there will be plenty of paperwork you will need to keep organized. While many of us prefer to keep things digital these days, some prefer the substance of a physical folder.
Here's how you can make your own remodel binder:
Begin by gathering everything you need. We suggest purchasing a large binder, preferably two to three inches thick, with tab dividers and labels, sheet protectors, and a three-hole punch. Make sure everything is bound strongly to keep your paperwork in place.
Once you have your own binder, use the tab dividers to make categories. These categories will help you to keep track and organize every aspect of your remodel plan. Some categories to include in your binder are:
Your budget
Proposals and contracts
Floor plans
Vendors and subcontractors
Permits
City regulations and requirements
Design inspirations
Extra notes
Pinterest
Pinterest is one of the most popular sites on the web for planning and collecting ideas, whether it's for a remodel project, birthday party, or wedding. It collects a huge range of home design ideas from some of the leading players in the industry. Whatever your taste or style, you'll find something you love.
Moreover, it allows you to build your own inspiration board where you can collect ideas for designs, products, finishes, materials, and appliances that you want. Because the boards are entirely online, it's easy to share ideas and inspiration with others such as your family, your designer, or your contractors.
Houzz
Another website that allows you to build inspiration boards is Houzz.com – but here, they're called "ideabooks."
You've surely browsed the site before to look for local contractors in your area. But, there's more you can do aside from that.
You can store all of "your favorite home design ideas and product shots, notes, PDFs, and other details of your home project". When you're ready to start your renovation project, you can share your "ideabooks" by collaborating with your design-build contractor to get their help choosing the essential elements for your design. You can also decide whether to allow comments and photos from others, thus receiving feedback from a wider, public audience.
In addition to the website, Houzz also has a mobile app that features AR where you can see how an item or furniture piece would look in your home. You can simply press the "View in my room" button, and you'll get the view in 2D with your phone's camera.
Home Remodel Apps
There are several apps for smartphones and tablets that can help you manage information and collect inspiration for your remodel. Some apps even integrate 3D design for remodels so you can experiment and plan your project on your smartphone or tablet before you even speak to your contractor.
The home renovation project management app revolution is here! home renovation is an all-in-one solution to oversee and manage your entire home renovation project from start to finish from anywhere in the world. You can now seamlessly manage every part of your home renovation from start to finish, from tracking, managing, and overseeing the cost of your project, to communicating with contractors and suppliers within the application.
Here are some home improvement project tracker apps that are worth checking out.
MagicPlan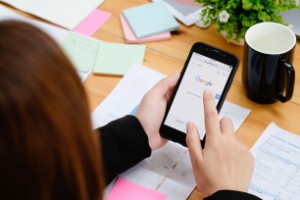 If you're adding new furniture, make sure it fits perfectly in your room by creating a floor plan. This app can do that for you. You just set your room's dimensions by either drawing, measuring, or even using your phone's camera to create the floor plan itself.
Once you have the dimensions, feel free to add other structural features. This can include elements like plumbing, electrical, flooring, and of course—furniture. MagicPlan is free on iOS and Android, but there are some paid features that go beyond the basics.
TapPainter
When choosing paint colors, people usually go to the nearest home improvement store to buy some paint samples. Although this is doable, it can be time-consuming and potentially pricey. TapPainter allows you to do the same thing with only a few swipes from your smartphone.
Get started by taking photos of the room you plan to paint, then choose whatever color you like! It can come from a code on a swatch, a popular paint brand, or your DIY custom color. Feel free to change the colors for the other walls too. TapPainter is available on iOS for free.
HomeZada
HomeZada is your go-to app for making your own home inventory. It focuses on your budget, project timelines and wishlists. This is available on the free version. But if you want something more than that, opt for the paid premium subscription where you can use extra features that are helpful for managing your project.
There's also a feature that allows you to create custom room boards for compiling home design ideas and inspirations.
Home Design 3D
If you're more concerned with seeing your plan in 2D and 3D, try to download this app. Home Design 3D, as the name suggests, allows you to view your space in 2D and 3D plans. Feel free to add and move furniture, and share your plan with everyone through Dropbox.
What makes Home Design 3D convenient is that it allows you to create the plan offline.
On top of that, it also has a separate Outdoor and Garden app where you can build and spruce up your dream outdoor space. See how it looks on your screen, and get a more realistic view of your vision.
Photo Measures
You don't need paperwork to get the exact dimensions of the room you want to remodel. Get everything done with Photo Measures. This app allows you to draw the measurements on your phone. You can edit them anytime you want, zoom in and out for accuracy, and even add some notes or comments for reference.
Finding ideas and inspiration for your remodel project should be an easy and enjoyable process. Use one of these convenient tools to capture inspiration and make keeping track of your remodel ideas easy, and then contact Gordon Reese Design Build for help to turn those ideas into your dream space.