Do you want to add more living space to your property in Walnut Creek by building an in-law unit? In-law units add considerable value to your property while offering comfort and private accommodation for visiting guests. The good news is that due to the shortage of housing in Walnut Creek, the law has now changed to allow Accessory Dwelling Units (ADUs), more commonly known as in-law units or granny flats. Here's what you need to know about building your in-law unit in Walnut Creek as a home remodeling project.
Understanding Accessory Dwelling Units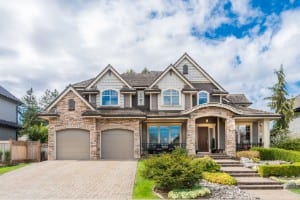 An accessory dwelling unit (ADU), sometimes known as Secondary Dwelling Unit (SDU), is the official name given to an in-law unit.
An ADU is defined as a room or set of rooms that have been built and designed to function as a separate dwelling, although it's located in a single-family home or a single-family zone. Accessory Dwelling Units are useful because they maximize the living space on a property, while still maintaining privacy for separate families or individuals, and may measure up to 850-1,000 sq. ft., depending on the size of your lot.
Accessory Dwelling Units usually include sleeping, kitchen, and bathroom areas, along with living space and a lockable entrance. There are both attached ADUs, which are joined to the main house, or detached ADUs, which are contained in a separate structure in the backyard.
Building an Accessory Dwelling Unit on a Property
An ADU is allowed to be built on a single-family property, including both single-family and multiple-family residential zones. If you're interested in building an ADU, you need to pull one building permit. Only one ADU is permitted on a lot.
How to Start Building an ADU?
For this home remodeling project, you can begin by securing your permit.
The application is reviewed through the process of building permits, but there's no need for you to attend public hearings.
Building an ADU in Walnut Creek requires a ministerial permit under the California Government Code, and your application is subjected to approval. It generally takes two months for a building permit to be reviewed. It must be determined that your in-law unit adheres to the requirements and standards of the City's Zoning Regulations before any building begins.
Also, it's important to note that the City's Zoning Ordinance was amended last year (December 2019) in compliance with the most recent state law. You can learn more by contacting the Duty Planner.
What's Allowed for my In-Law Unit?
The goal of an in-law unit is to maximize living space, comfort, and privacy. An in-law unit can be built from scratch or through converting an existing main dwelling, garage, or accessory building. For Walnut Creek residents, in-law units are allowed in all residential zones that have a single-family home on the lot. The ADU can be an attached or detached structure, but it's limited to a single story. The exception to this rule is when an ADU is built over a garage.
What's Not Allowed for My ADU?
There are some limitations to the design and structure of a Walnut Creek in-law unit. For instance, as stated above, an in-law unit or granny flat cannot be more than a single story, with the exception of being built over a garage.
There are also limits on how large you can build your in-law unit. This usually depends on the size of your lot, and your existing home, as well as the degree of coverage on your property. In general, ADUs can't exceed 50% of the size of the main home.
You can't build your in-law unit with a radically different architecture to your existing home. Essentially, any additional structure needs to fit in with your current design and style.
Additionally, in-law units cannot be used for short-term rental without a Conditional Use Permit, and they can't be taller than 18 feet.
When it comes to tenancy, you can't list one dwelling unit for rent or lease. This applies especially to single-family residential zones. Both your primary home and accessory dwelling units can't be separately occupied if you live on the property.
How to Create My In-Law Unit's Design?
Building an ADU doesn't end in processing the permit. This home remodeling project needs to be designed and built in a way that's consistent with the existing home.
Here are some tips on how to build an ADU that's in line with your existing design.
When designing your in-law unit, be particular with its exterior look. It needs to match your primary home's architectural features and utilize the same exterior color palettes and materials.

Consider specifics when choosing the most appropriate paint or siding for exterior walls. This includes things like the right windows and doors, and don't forget your base and trim.

Place your front door at the side or rear of your dwelling unit, and add complementing lighting.

Landscaping should also be a priority. Garden components, such as grass, trees, and shrubs, are considered softscaping. Hardscape, on the other hand, focuses on fences, decks, and patios. This is important because you want your ADU to be visually appealing, after all.

Parking should have an alternative paving treatment, whether it's colored concrete, pavers, or permeable paving. This is applicable for expanded driveways too.

Similarly, ADUs need to be designed with mechanical, electrical, and plumbing needs in mind, as these will be integrated into the final structure.
What if I Want to Convert My Garage to an ADU?
Want to make use of an existing garage? That's a doable home remodeling project, for sure! Here's what you can and can't do when converting your space.
For garages, regulations depend on whether you keep the door or not. If you decide to keep the existing door, make sure not to change the external appearance of your garage. This means you won't be able to cut new windows or doors, or add hardscape elements.

However, if you decide not to keep your garage door, feel free to add windows or other architectural elements that match the current details in your home.
There's More than Structure to Consider
When considering the design for your ADU, think about how it will be used. How many people will live there? What are their needs? Take into account things like fire sprinklers, or integrating sustainable design elements.
Building an ADU for home remodeling has obvious benefits, but it's essential to work with an experienced contractor. If you're considering adding an in-law unit to your Walnut Creek property, we're happy to answer any questions you have about the process. Contact us online, or at (925) 885-3770.