We're all restless and ready to get back out into the world. We miss friends and family. But we'll just have to hang tight for a while longer. So if you're stuck at home and you're tired of binge-watching Netflix, why not work on your dream home? Here are a few quick home remodeling ideas to break up the monotony of life indoors, and they're fun too!
Interior Shutters
Imagine brightly painted shutters on stone houses in an old village in the south of France. Now picture them on your windows, but installed on the inside. Interior wood shutters are charming and they add historical detailing to your home. They were common long before window glass because glass was originally considered a luxury.
Create an Office Nook Under the Stairs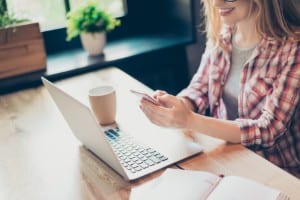 What could be cozier than a home office tucked under the stairs? An office nook is great for maximizing your space, plus you don't need much, just a desk, a lamp, and some shelves. It's possible you could even pop in a window, depending on the adjoining wall. Our favorite office nooks are hidden under arching stairwells. This is a fairly easy home remodeling project, and you'll feel more organized too.
Build a Swing Bed
Or, if you're a bit handier than the usual person, or you just enjoy a good challenge, building a swing bed is a unique home remodeling project. Whether it's for the butterfly garden or the bedroom, there are some great tutorials on building your very own hanging bed. Of course, you'll need a solid overhead support, a frame, and either adequate chains or rope to suspend the platform.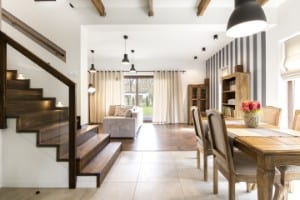 Install a Stair Runner
Stair runners are easy to install. Try this simple DIY fix for slippery stairs after you finish your cute office nook. You can order stair runners online, and they come in a multitude of designs and colors. This non-slip upgrade is a great idea if you have kids.
Renew Old Flooring With Paint
Spice up tired flooring with paint. If your budget is tight, a couple of coats of paint are a quick alternative to completely refinishing your floors. You could even tape out a pattern in one of the rooms if you're going for a more dramatic look.
Your Home Remodeling Project
At Gordon Reese Design Build, we help you create your dream home. If you're feeling inspired by these home remodeling ideas, schedule a virtual consultation with us at (925) 885-3770. You deserve to love your home.