Creating the ideal home isn't just about interiors, it's about creating an attractive outdoor environment as well. That's why more and more homeowners are choosing backyard remodels to create the perfect stay-cation, and to extend entertaining and living areas beyond the walls of their homes. Just like an indoor remodel, a backyard remodel requires careful planning, design, and execution to ensure the best possible outcome. So what do you need to keep in mind when planning your backyard remodel? Here we look at some of the points you need to consider for building your dream space.
Lifestyle
When you're thinking about how to redesign your backyard, you need to consider a couple of things – how you use your backyard now, and how you would like to ideally use your backyard in the future. Whether you want to use your backyard for entertaining, relaxing, playing sports, or all of the above, a carefully planned design based on your lifestyle can help you make the most of the space you have.
Kids and Pets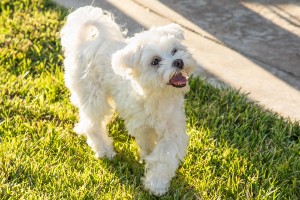 Considering that you're remodeling your backyard for family use, it's important to think about your kids and pets, too.
If there are little ones at home, it's highly crucial to take extra safety measures to keep your backyard kid-friendly. An experienced remodeling contractor can set up child-safe plants and hardscapes, proper fencing, and an additional room to play and move. It can be either a cubby, treehouse, or any home playground of your choice.
For four-legged friends, your design-build contractor can install a few extras, like a splash fountain or stream for some water fun. If you're looking for something permanent, a small pool or pond is a great addition, too. Large trees are a plus for shade, but make sure to keep the landscaping free of toxins. Just like kids, don't forget that pets spend time getting into things, so a fully fenced backyard or a dog run is a perfect feature.
Entertainment
Warm summer nights and longer days can't help but suggest outdoor entertaining. Adding an outdoor entertainment area is one of the most popular ways to extend home living space. Outdoor entertainment is fun, low-maintenance, and relaxing. It allows hosts and guests to enjoy a laid back social time. If creating a tranquil outdoor space is one of your top priorities, your design-build contractor can help develop the perfect structure to balance outdoor functionality, aesthetics, and entertainment, while considering your location.
Do you love hosting BBQ parties? A small outdoor kitchen with an earth tone countertop will put everything in place.
For your visitors, a cozy nook can be completed with soft outdoor lounge chairs and plush pillows. A small fire pit on the side is perfect for roasting marshmallows. And of course, keep your backyard welcoming with pleasant landscaping and plants.
Landscape and Gardening
For some homeowners, adding beautifully structured hardscapes for curb appeal becomes the main focus of a backyard remodel. But for others, spending time cultivating plants and nurturing living garden components are the most important.
As you go over landscaping and gardening elements, it's also important to think about who will maintain the newly-remodeled yard. Maintenance shouldn't be neglected as it will impact your yard's overall appeal in the long run.
So, begin by making a list of plants you want to cultivate. You can also reach out to your contractor to ask if some of your previous plants and trees can be switched for more drought-tolerant or low-maintenance options if you don't want to spend time on a lot of upkeep.
Topography
Topography has something to do with your landscape. So, before getting started on your backyard remodel, familiarize yourself with your regional climate and soil type.
Take note that your yard probably has a microclimate which is based on the sun and shade exposure it receives. Some portions will get full sun, while others can get partial shade, shade, or deep shade. These microclimates will help you and your contractor to choose which plants are best for your yard.
Along with that, include how water moves and drains in your landscape. This makes the remodel process easier and more seamless.
Budget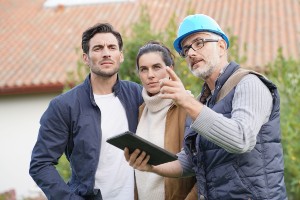 Most importantly, set and prepare your budget for the project. Unlike interior remodeling projects, you might need to spare more money on maintenance costs. This will usually go to your yard's landscape, along with other elements, such as ponds, fire pits, and swimming pools.
Are you ready to finance your current remodel project with upfront costs? Or better yet, overspend for the upkeep costs in the long run?
This might sound overwhelming if you're remodeling your outdoor space for the first time. So, work closely with your contractor, compare quotes, or talk to someone you know who just recently had a backyard remodel.
The Right Pro
Unless you're taking the DIY route, hiring the right professional is crucial for a successful backyard remodel. There are surely a lot of design-build contractors in your area, so take time to look for one that can turn your vision into a reality.
Here are a few tips that can help you find the right remodeler for your backyard…
Ask for recommendations. Ask friends, family, and neighbors, or anyone else you know who recently finished a remodeling project.
Make a list. Compare the resulting portfolios, and once you select your top picks, contact them to ask for their certifications and licenses.
Take a look at their finished outdoor remodeling projects, particularly for backyards. This will give you an idea of who's more likely capable of working on your own space.
Compare quotes and hire the right person for the job!
With so many options to transform your backyard into your ideal relax and play space, talk to an experienced design build contractor about finding the right backyard remodel solution to add value and beauty to your home.